The inflation 'beast' of the 1970s and 80s WAS slain and any inflation we see ahead of us is 'only a distant cousin', Kiwibank economists say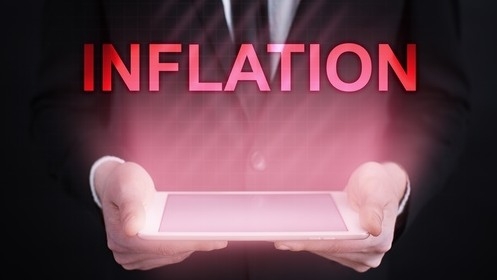 The inflation 'beast' of the 1970s and 80s WAS slain and any inflation ahead of us is "only a distant cousin", Kiwibank economists say.
In their First View publication, the Kiwibank economists say most of what they've seen in the latest inflation figures, can be considered temporary.
"And the tectonic structural forces, deflationary forces, are intensifying."
Yes, inflation has risen significantly, they say and wages are finally rising. But remember, this follows one of the greatest economic disruptions of a generation. Demand came back stronger, and supply couldn't keep up. Everything that has been seen can be labelled "transitory", the economists say.
"We're more interested in where inflation lands this time next year.
"The big factor that's encouraging, is the mammoth amount of fiscal spending done globally, especially in infrastructure.
"Inflation has been particularly low over the last decade, in part by the fiscal austerity of Governments (esp. in Europe).
"And in the post-GFC decade, we've seen inflation rates well below central bank mandates. Central banks have failed on the downside since 2008. In fact, inflation has been steadily declining since the 1980s, when the RBNZ was the first to start targeting it."
The economists say the structural decline in potential growth rates and inflation have been driven by ageing demographics. "And these tectonic demographic forces only intensify from here."
They say technology will continue to lower inflation.
"Remember, inflation is a measure of value per dollar. A bottle of beer with less alcohol, but the same price, is inflationary. A TV today, with more technology, at the same price as the earlier version last year, is deflationary. A TV cost less today than it did 10 years ago, and includes 'Smart' technology.
"Technology will continue to streamline, automate, and disrupt. A mobile phone is now a little more than just a phone. We don't need a clunky camera, a hard cover diary, or a wallet anymore."
---
Supporting us gets rid of ads. Find out more.
---
The inflation "beast" that once ruled the 1970s and 80s was slain, the economists say.
"Any inflation beast we see ahead of us, is only a distant cousin of the massive beasts seen in the 1970s and 80s.
"Think of the Game of thrones dragons that shrunk the longer they were in captivity, ending up small and defenceless.
"Our inflation has been captive for decades. And the structural forces are to the downside with ageing populations, huge technological advancements and low medium term market expectations."