Country's major banks not repeating 2020 waiving of contactless debit fees for business customers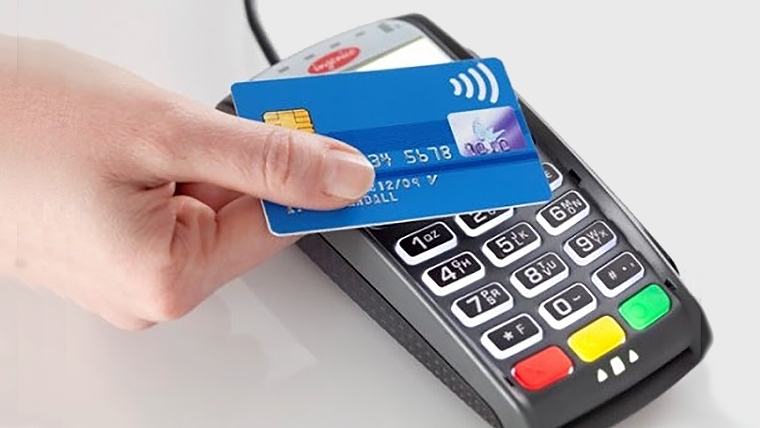 The major banks may have waived fees for business customers on contactless debit transactions last year as New Zealand battled Covid-19, but there's been no repeat since the return to a level 4 lockdown this year.
Interest.co.nz asked the big five banks this week whether they have any plans to waive contactless transaction fees for business customers again, or indeed any other fees, as they did last year.
An ANZ spokeswoman said the country's biggest bank is currently reviewing the support it provides to business customers under alert level 3.
"I'll let you know if anything changes on this."
A BNZ spokesman said a range of measures to support businesses include waiving Payclip fees until 30 September, temporary overdraft facilities, extending trade credit, asset finance funding, quick online loans of up to $100,000 with QuickBiz, changing term lending periods, interest only options on a case-by-case basis, as well as on "Good to Grow" loans.
"[But] at this stage we have not waived the contactless fees, but continue to monitor the situation," the BNZ spokesman said.
A Kiwibank spokeswoman said waiving contactless payments fees is "something our team is considering."
A Westpac spokesman said the bank is supporting business customers with a range of relief options that may include temporary overdrafts, suspension of principal loan repayments and deferred payments on business credit cards.
"We have waived minimum monthly merchant service fees for small business customers for September and October.  We've also reduced fees on both credit and debit contactless payments since the Level 4 lockdown last year, so are not looking at applying waivers at this time," the Westpac spokesman said.
ASB has yet to respond to requests for comment.
 The limit on contactless card payments was increased to $200 from $80 in April 2020, which has remained in place.
As previously reported, the move by banks to waive fees on contactless Visa and Mastercard debit card transactions for business customers last year served banks well. Banks earn money through customers using Visa and Mastercard credit and debit cards and are incentivised to grow this business. The EFTPOS system, which involves inserting cards into payments terminals and entering a pin number on a key pad, doesn't charge per-transaction fees to merchants.
The charts below from Payments NZ's 2020 NZ payments statistics report show a big increase in both contactless transactions and contactless enabled payments terminals. There has been a 62% increase in contactless transactions since 2018, Payments NZ says. Meanwhile, the Government is moving to regulate merchant service fees.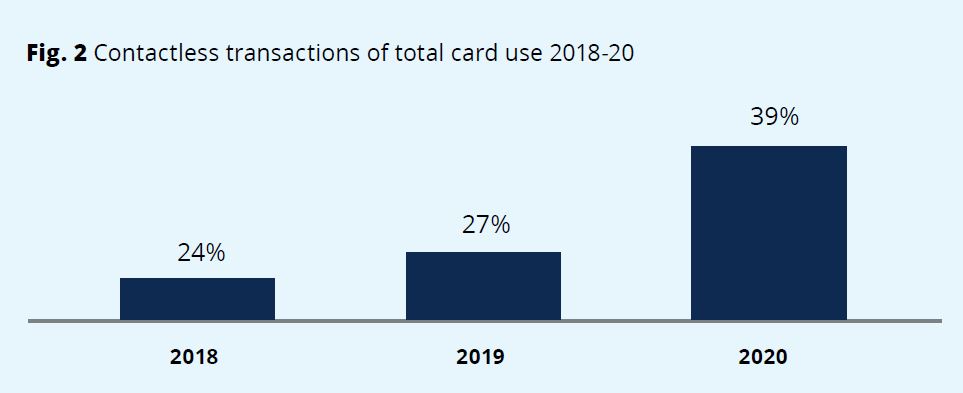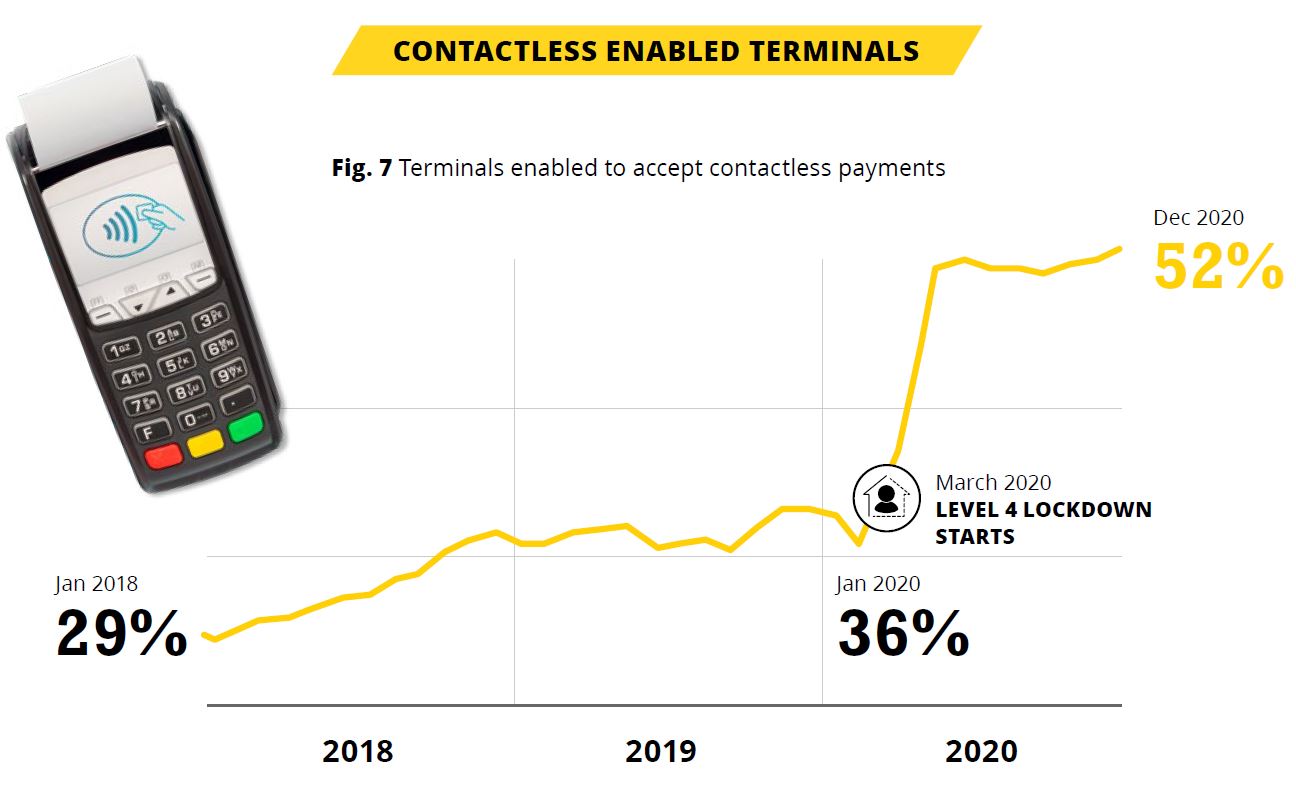 *You can also see Gareth Vaughan's five-part 2020 series on retail payments fees via the links below.
https://www.interest.co.nz/news/103634/first-part-series-nzs-retail-payments-system-gareth-vaughan-details-scale-key-players
https://www.interest.co.nz/news/104131/second-part-series-nzs-retail-payment-systems-gareth-vaughan-looks-how-new-zealands
https://www.interest.co.nz/business/104149/third-part-series-nzs-retail-payment-systems-gareth-vaughan-looks-complications
https://www.interest.co.nz/business/104343/fourth-part-series-nzs-retail-payment-systemsgareth-vaughan-looks-eftpos-and-covid
https://www.interest.co.nz/opinion/104467/fifth-and-final-part-series-new-zealands-retail-payment-systems-gareth-vaughan-lays