Big banks starting to unwind COVID-19 inspired free contactless debit transactions for small business customers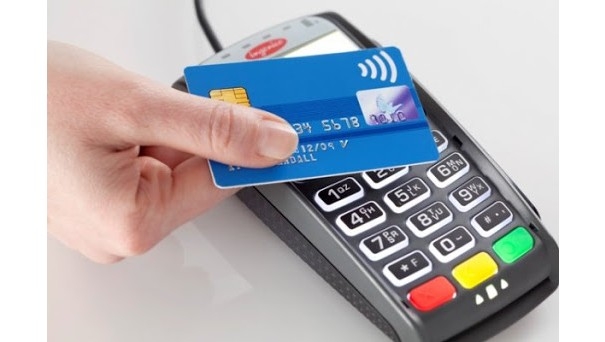 Two of the country's big five banks will stop providing free contactless debit transactions for small business customers next Tuesday.
All major banks dropped fees on contactless debit transactions in March as the country moved to combat the COVID-19 virus. ASB and Kiwibank say they will resume charging these fees from July 1, next Wednesday.
ANZ and BNZ will continue waiving the fees until the end of July, and Westpac's fees free service runs until September 21.
Via a spokeswoman, Tim Deane, ASB executive general manager for business banking, said "refunding" debit card contactless fees for eligible small businesses would wrap up at the end of June.
"We need to use third party services to provide contactless payments and we are charged for these services. Over this period, we absorbed these charges ourselves, so we could provide this support for free to our customers," Deane said.
"Now that New Zealand has shifted to [COVID-19] Alert Level 1, we have made the decision not to extend the fee waiver. Providing contactless payment acceptance as an option for our customers comes with additional costs, however the benefits our customers get when offering contactless include faster transaction times, convenience and additional security." 
"We are continuing to actively work with the third parties we use to reduce contactless costs," added Deane.
A Kiwibank spokesman said there's no change to the original commitment the bank made to customers in March.
"The fee waiver for Visa Debit contactless payments will apply until June 30. Kiwibank is doing what it can to support small and medium sized businesses as New Zealand moves towards recovery. Improving the sustainability of merchant costs for the long-term is an ongoing priority for Kiwibank product teams," she said.
An ANZ spokeswoman said: "In March we announced we were waiving the fee for contactless debit transactions for eligible small business customers until the end of June. We are extending the period until the end of July."
A BNZ spokesman said: "We are committed to supporting our SME customers and we have extended the contactless debit transaction fee waiver until the end of July for small and medium businesses. We are continuing to look at ways we can support our SME customers and help them adopt new payment technologies."
And a Westpac spokesman said: "Our contactless debit fee waiver goes through to September 21. Westpac also implemented a minimum monthly merchant service fee waiver in April and May.
When they were announced in March the banks' moves were welcomed by businesses. For retailers, for example, card acceptance fees are typically the third highest cost of doing business after wages and rent. And removing the need to touch payments terminals was good for public health during a pandemic.
However, fees for contactless credit card transactions were left in place. According to Retail NZ, weighted average merchant service fees come in at 1.1% for contactless debit transactions, and 1.5% for credit transactions. 
In April banks, Visa and Mastercard increased the limit on contactless card payments to $200 from $80, for as long as necessary during the COVID-19 pandemic. This continues.
The combination of banks waiving fees and increasing the limit on contactless card payments, is unlikely to prove to be good news for EFTPOS, which provides free transactions for merchants.
With banks giving contactless transactions away for free, many merchants who normally wouldn't offer them to customers because of the cost have embraced contactless payments. This means more consumers are experiencing the ease and convenience of making contactless payments instead of paying via EFTPOS, which involves inserting their cards into payments terminals, and utilising mag-stripe technology.
In April an executive with high level experience in the payments sector told interest.co.nz he worried this could ultimately be the death of EFTPOS. Especially if the fee waiving goes on beyond the initial three to six months proposed by the banks.
"Coronavirus is almost disastrous in the sense of the demise of EFTPOS," the executive said. "With more and more [payments] terminals being activated [for contactless payments] people will develop the habit...[And] the banks essentially don't see a future [in EFTPOS] because it doesn't drive any revenue for them."
*This article was first published in our email for paying subscribers. See here for more details and how to subscribe.