A review of things you need to know before you go home on Wednesday; TSB moves on mortgages and TDs, ASB ups its mortgage servicing test rate, hospitality sector rebounds, Westpac trims milk price forecast, swaps fire up again, Kiwi dollar drops - again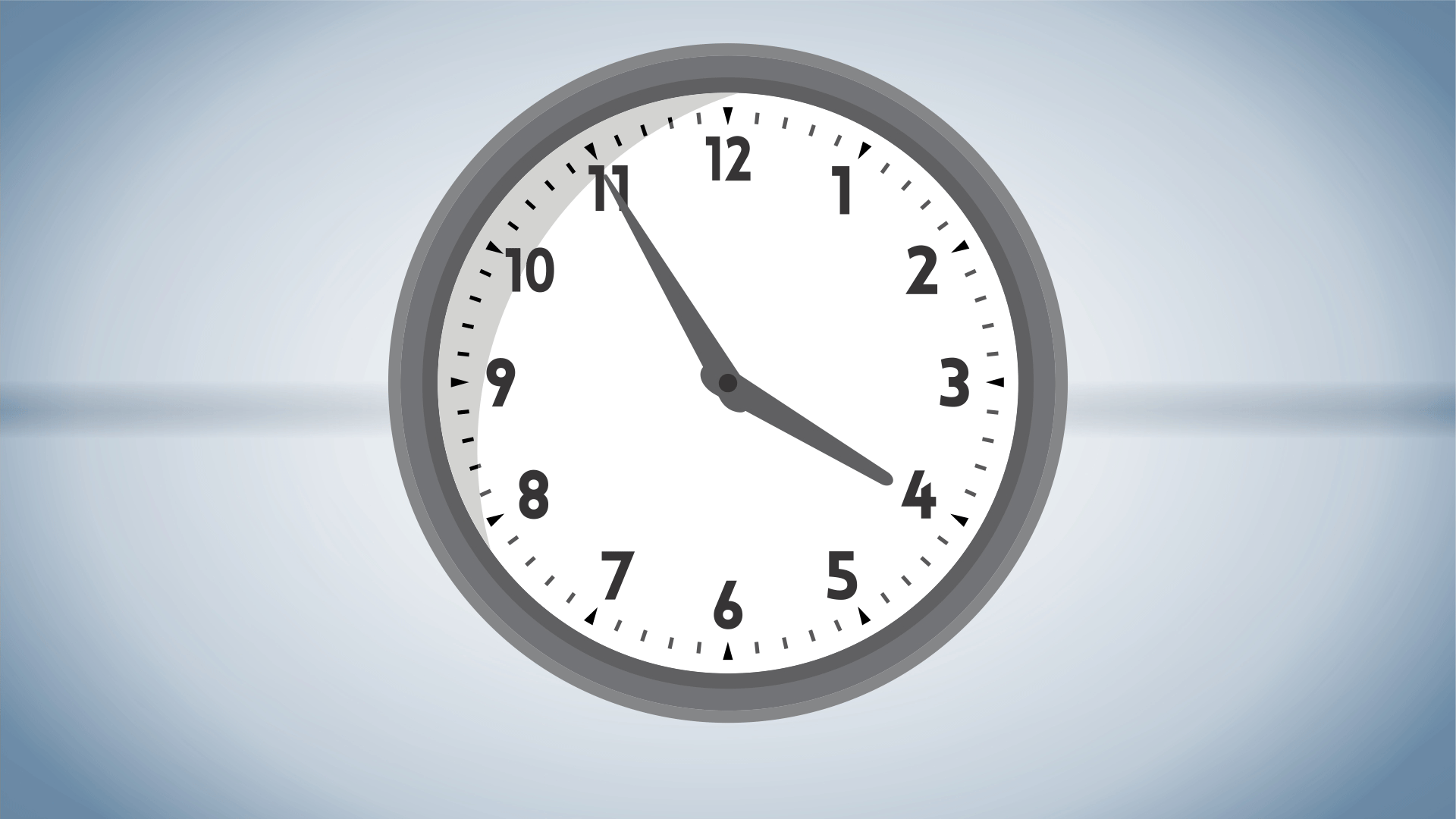 Here are the key things you need to know before you leave work today.
MORTGAGE RATE CHANGES
TSB has moved all its fixed rates up by between 6 basis points and 30 bps, generally bringing the rates into line with what the biggest banks are offering - including a two-year special rate (up 30bs) at 5.25%, although the one-year (up 26 bps) at 4.45% is 10 bps below what some of the big banks are offering.
Avanti Finance has lifted its mortgage rate from 4.95% to 5.45%. 
TERM DEPOSIT RATE CHANGES
TSB has tweaked most of its term deposit rates upward by between 5 and 10 basis points. Its six-month rate is now 2.15% and the nine-month 2.3%, while the one-year is unchanged at 2.7%.
ASB MOVES MORTGAGE TEST RATE UP TOO
ASB has confirmed its mortgage servicing test rate moved from 6.85% to 7.35% on May 2. That follows earlier confirmation from ANZ that it had moved its rate to 7.15% from 6.7%. An ASB spokesperson said the bank considered a range of factors when setting a test rate, including current and forecast economic conditions, current home loan interest rates, and how interest rates may change over across a longer time-period or economic cycle. "Typically, our test rate is a couple of percentage points higher than the customer's loan rate. We do this to ensure customers have room in their current budget to make larger repayments if interest rates rise."
MORTGAGE RATES ON RBNZ MINDS AS WELL
Mortgage servicing rates got quite a mention in the Reserve Bank's latest Financial Stability Report as well and the central bank is keeping a close eye on how the homeowners are faring as interest rates rise. The RBNZ says a sharp correction in house prices remains a "plausible outcome" that would have broad economic implications.
BUT THE BANKS ARE STILL COINING IT
ANZ New Zealand's interim profit is up 18% to a fresh record high boosted by growth in the home loan market. New Zealand's biggest bank posted a $166 million, or 18%, rise in net profit after tax to $1.096 billion for the six months to March.
UNEMPLOYMENT FLAT BUT WAGES BUBBLING
Statistics New Zealand reported that unemployment was unchanged at a still super low 3.2% for the March quarter - but wages are taking off. Private sector hourly wages were up 5.3% in the year to March meaning there is a real danger of the feared wage and price spiral.
AUCKLANDERS BACK CLIMATE ACTION TARGETED RATES
Aucklanders overwhelmingly back a proposed Climate Action Targeted Rate (CATR) to help combat the climate crisis, according to consultation, Mayor Phil Goff says. Public consultation on Auckland Council's proposed Annual Budget 2022/2023 took place between 28 February and 28 March. Nearly 12,000 individual pieces of feedback were received, more than in any Annual Budget other than the 2020/2021 Emergency Budget. More than two-thirds (68%) of individuals who submitted feedback through the consultation supported the proposed targeted rate, with organisations and Māori entities also endorsing the proposal at 66%t and 67% support respectively.
HOSPITALITY SECTOR REBOUND CONTINUES
It's been down due to Covid, but the hospitality sector is now getting some bounce back. Data released by Worldline (formerly Paymark) confirms that consumer spending through hospitality merchants increased significantly in April. Consumer spending at Hospitality merchants – accommodation, cafes, bars, restaurants, and fast food outlets – in Worldline's payments network reached $892m in April 2022. While this was down 6.8% on April 2021 and 0.4% on April 2019 before the COVID-19 pandemic, it marks a sharp improvement on the previous eight months, following the national Covid lockdown that began in mid-August last year.
AIR NEW ZEALAND GETS $1 BILLION AND COUNTING
Air New Zealand's $1.2 billion capital raise got 88% support from shareholders, with $1.045 billion raised so far and a book build under way on Wednesday to sell 272 million shares thus far not taken up. Meanwhile, the airline says it continues to see encouraging booking signs from the reopening of the border and if current trends continue its losses for the current year to the end of June may be less than earlier indicated.
TRIMMED MILK: WESTPAC DOWNGRADES MILK PRICE FORECAST ON DAIRY AUCTION HIT
The big hit to global dairy prices in this week's auction has been enough to get Westpac senior agri economist Nathan Penny downgrading his milk price forecast for the season that finishes at the end of May to $9.50 per kilogram of milk solids from $9.60. It will still be a record price by a mile. And he's left his forecast for next season at $9.25. "We still expect this dip in Chinese demand will prove temporary as this Omicron wave will eventually pass and Covid restrictions will thus ease," he says.
CHINA LOCKDOWNS PUT PRESSURE ON COMMODITY PRICES
The ANZ World Commodity Price Index eased 1.9% in April, after trending up since the start of the year. In local currency terms, the index fell just 0.8% due to the NZ dollar depreciating slightly on a trade weighted index basis. Global shipping prices are bouncing around as lockdowns in China impact both demand and supply for shipping. ANZ Agri Economist Susan Kilsby said "It is becoming increasingly difficult to get refrigerated goods into China".
ANYWAY, ABOUT THOSE SUPPLY CHAIN PROBLEMS
Jarden analysts expect supply chain problems could unwind decades worth of globalisation, as companies are forced to rethink how to remain reliable for consumers.
LOBBY GROUP TAKES AIM AGAINST FAIR PAY AGREEMENTS
Lobby group BusinessNZ has launched a nationwide campaign 'Your Work, Your Way', calling on Kiwis to reject compulsory Fair Pay Agreements (FPAs), and stand up for their right to negotiate their own working conditions and pay directly with their employer. 
THE UNIONS AIM BACK
The CTU is calling for all sides of the debate on Fair Pay Agreements to use the information that is provided in the draft Bill, said CTU President Richard Wagstaff. "Some groups have recently been making statements that are not borne out by the actual words of the legislation. We should all be careful to make sure that the public has a clear understanding of what is proposed, and how it would really impact New Zealand workplaces. Fair Pay Agreements set minimum work standards for workers in particular occupations or industries. They are common overseas."
GOLD FLAT
In early Asian trading, gold is down about U$3, but after it rose overnight, the latest fall has just brought it back to slightly just above where it was 24 hours ago - at US$1865.
SWAPS MUCH HIGHER AGAIN AFTER AUSSIE RATES HIKE
We don't have today's closing swap rates yet, but the RBA rate rise and hawkish outlook in Australia yesterday have fired things up yet again. A short time ago the swap rates here were up across the board, with, for example, the two-year rate up 12bs at 3.99% and the five-year up 13 bps at 4.13%. The 90 day bank bill rate is up 1 bp today at 2.14%. The Australian Govt 10 year benchmark bond rate is up 11 bps at 3.48%. The China Govt 10yr is at 2.86%. The New Zealand Govt 10 year bond rate has risen a further 12 bps to 3.84%. The US Govt 10 year is still loitering just a little below the three mark at 2.98%.
STOCKS MIXED AND LACKING LUSTRE
Wall Street again had a cautious slight rally, finishing up 0.2%, but so far Hong Kong is down 1.2%. Tokyo and Shanghai are still on holiday. The ASX200 is pretty flat again, but just down, 0.08% in mid-day trade, while the NZX50 is about mirroring the performance across the ditch, down by 0.05% in late Wednesday trade - but the optimist would say that is an improvement after some chunky drops on Monday and Tuesday.
NZ DOLLAR RESUMES ITS SLIDE
The Kiwi dollar is down a little against the US dollar by 20 basis points from this time yesterday at US64.4c. Against the Aussie though we have dropped by 40 bps after the RBA rate rise - to 90.7 AUc. Against the euro we are 20 bps lower at 61.2 euro cents. The TWI-5 has moved down to 71.8.
BITCOIN DOWN AGAIN
Bitcoin is just under US$38,000 now, down 1.42% in the past 24 hours having been as low as $37,586 and as high as $38,630 in the past 24 hours. The whole crypto market is down 1.27%, worth a total US$1.72 trillion.
This soil moisture chart is animated here.
Keep ahead of upcoming events by following our Economic Calendar here ».