Labour proposes giving small businesses option of 'Pay As You Earn' tax instead of provisional tax; Greens, NZ First keen too; Joyce says Govt already looking at it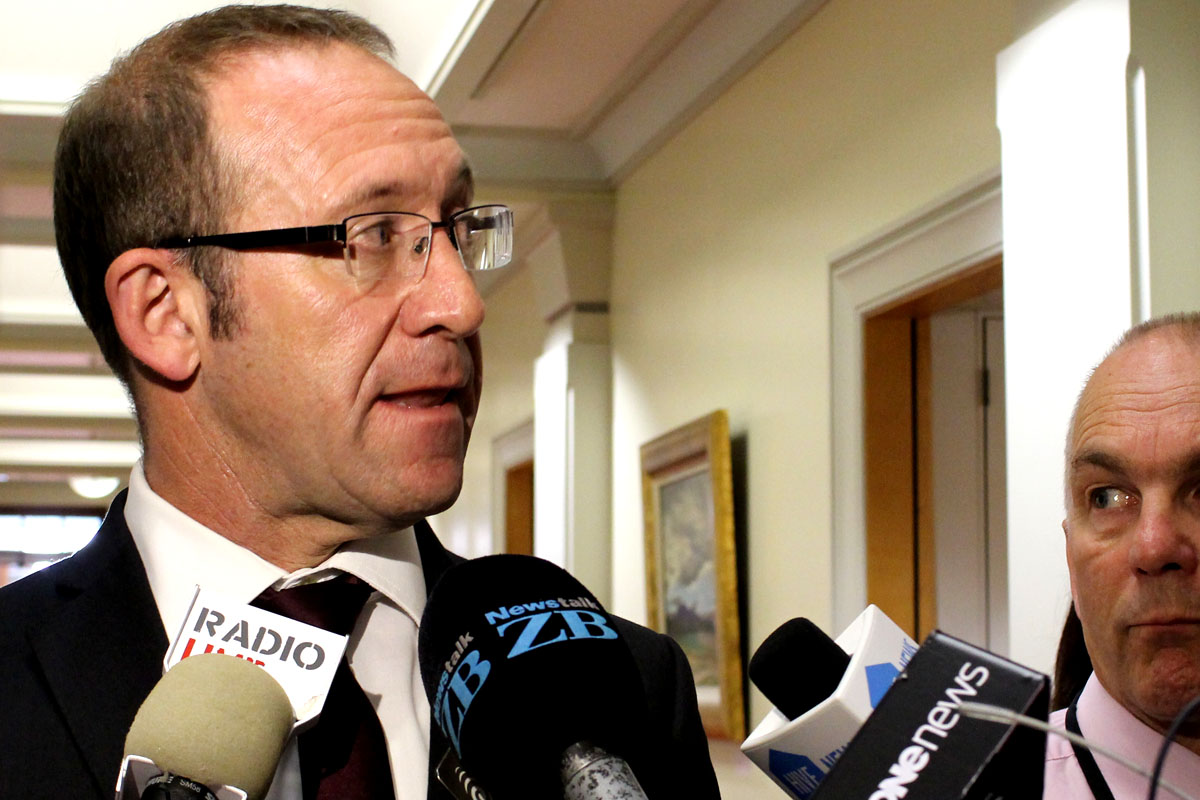 By Bernard Hickey
Labour has launched its first tax policy under new leader Andrew Little, but it's far from radical or even controversial, given the other major opposition parties have already either proposed it or support it, and the Government has said it is already looking at it.
Little launched Labour's proposal in a discussion document for a 'Flexible Tax for Business' with a speech to an Upper Hutt Chamber of Commerce breakfast.
The system would be similar to 'Pay As You Earn' systems for workers in that small businesses could choose to pay their tax through the year in installments, rather than through three large provisional payments. It would be known as a 'voluntary withholding tax.'
"Business people know their business better than the IRD so Labour wants to let business owners tailor their tax payments to fit their cash flows," Little said.
"Small businesses frequently tell me one of their biggest bugbears is how difficult it is to pay provisional tax," he said.
"Under the current system they are forced to guess their annual income and pay tax in three large instalments throughout the year. If they guess wrong, they can be faced with a big bill at the end of the year which can push a small business to the wall. Under Labour's proposal, businesses will have the option of choosing to pay their tax through regular instalments at a rate they can adjust. This means businesses can align their payments to suit their circumstances."
The proposal would also scrap late penalties for provisional tax and raise the threshold beyond which provision tax kicks in to NZ$5,000 from NZ$2,500. Labour estimated the change in the threshold would cost the Government NZ$10 million in lost revenue, while the move to scrap late payment penalties for provisional tax would cost around NZ$5 million.
'We can use existing IRD computer system'
Little said Labour would send the discussion document to business owners for feedback to improve the proposal before taking it to the 2017 election.
He said Labour had been advised on the proposal by former IRD Deputy Commissioner Robin Oliver, who had said it could be implemented using the IRD's existing FIRST computer system, which is currently being replaced in an eight year rebuild costing around NZ$1.3 billion.
Labour estimated that lifting the threshold would defer by one financial year the time when the government recognises about NZ$300 million of tax revenue for accounting purposes. It also saw a one-off cost to the Government of up to NZ$8 million in foregone interest if there was a 100% takeup of the scheme. Little said not all businesses would take up the scheme, given many larger businesses used tax pooling arrangements.
Political and business reaction
Acting Finance Minister Steven Joyce (Bill English is visiting China) said the policy was a 'cut and paste' of a previous Government announcement of almost identical proposals in March. He was referring to the IRD's Green Paper, which talked about simplified calculations of provisional tax based on real-time information (Pages 21-29) in its system rebuild.
Joyce said the consultation included the potential for a business PAYE, changes to use-of-money interest and penalties, increased used of tax pooling and the use of tax accounts, although he also suggested any changes would have to wait for IRD to build a new computer system.
"The changes will require new technology to be implemented, which will be developed as part of the IRD's Business Transformation project," Joyce said.
"Quite why Labour has started its own consultation is beyond me. Submissions are now closed but the Government would be happy to accept a late submission from the Labour Party in support of the proposal."
ACT MP David Seymour supported Labour's call and Green Co-Leader James Shaw said his party had proposed a simplified provisional tax system before the 2011 election.
PwC Tax Partner Geoff Nightingale said Labour's idea was worth considering.
"While tax pools have assisted businesses manage provisional tax for a decade now, this idea would provide another sensible option to take the sting out of getting provisional tax wrong," he said.

"This idea is likely to be capable of implementing in some form even before Inland Revenue completes its current business transformation. Once Inland Revenue's business transformation is complete, the Flexible Tax for Business can likely be improved and extended even further," he said.
BusinessNZ said Labour's suggestion was constructive.
Tax consultant and Interest.co.nz columnist Terry Baucher said Labour's proposal was well thought out and contained sensible proposals that could be adopted either before or during the IRD's tax simplification programme.
"Removing late payment penalties for late payments is in my opinion a well overdue move," Baucher said.
IRD research had shown New Zealand taxpayers were no better than other countries at paying on time despite having some of the heaviest penalties, he said.
"Increasing some of the current thresholds is long overdue," he said.