RBNZ's Grant Spencer points out almost one-third of new borrowers take out mortgages equivalent to more than 6 times their incomes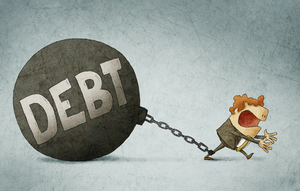 The Reserve Bank expects its move to make banks establish a new asset class for loans to residential property investors will see the average risk weight on investor loans increase by about six percentage points.
Deputy Governor Grant Spencer said this in his speech on property delivered in Auckland on Monday. The new asset class rules for loans to residential property investors commence for new lending from October 1 with banks having until October 1, 2016 to reclassify existing loans.
"Loans in this asset class will attract a higher risk weighting than owner occupied mortgages, requiring banks to hold more capital against them. For banks following the standardised approach to capital adequacy, the average risk weight for investor loans will increase by about 6 percentage points. For the larger banks, that will be developing new internal risk models, our expectation is that average risk weights on investor mortgages will increase by a similar amount," Spencer said.
Currently the so-called standardised banks including Kiwibank and the other NZ owned banks, have an average portfolio risk weight of just under 40% on home loans. The average risk weight for the big four Australian owned banks, who are all allowed to use the internal ratings based (IRB) approach, is around 30%. Spencer's comments suggest IRB banks will continue to have lower risk weights on residential mortgage loans than standardised banks after the new asset class takes effect, and thus hold less capital against such lending.
In June a Reserve Bank spokesman told interest.co.nz the prudential regulator expected any impact from the new asset class on IRB banks' loan pricing and capital to be "quite modest and certainly no more than 15 to 25 basis points, if even that much."
We can expect to see banks offering home loans for both owner-occupiers and investors, much like the current "specials" offered to borrowers with at least 20% equity, and the higher "standard" loan interest rates on offer now. See all banks' advertised, or carded, home loan interest rate offers here.
Almost a third of people taking out new mortgages are borrowing more than 6x income
Elsewhere in his speech Spencer highlighted NZ's high levels of household debt.
"On average, household debt is running at around 155% of household income and 30% of new borrowers are taking on mortgages at greater than 6 times income. At these ratios, it would not take much of an increase in interest rates to substantially erode mortgage affordability," he said.
Meanwhile, Spencer also said the Reserve Bank recently began collecting data on the debt to income ratios (DTI) of new borrowers.
"Provisional data suggests that a much greater share of investors (than owner-occupiers) have high DTIs and that investor DTIs have been growing over the past year," Spencer said.
See more on Spencer's speech here.
*This story was first published in our email for paying subscribers early on Tuesday morning. See here for more details and how to subscribe.