NZIER's Shadow Board makes strong call for Graeme Wheeler to hold the OCR at 2.75%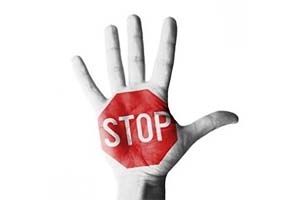 'Keep calm and don't rush', is the message the New Zealand Institute of Economic Research's (NZIER) Shadow Board is sending the Reserve Bank (RBNZ) ahead of its Official Cash Rate (OCR) review tomorrow.
The Board, comprised of nine economists and business leaders, is calling for RBNZ Governor Graeme Wheeler to leave the OCR at 2.75%.
Wheeler has cut the OCR by 25 basis points on three occasions this year, indicating in his September Monetary Policy Statement, "Some further easing in the OCR seems likely".
NZIER senior economist Christina Leung recognises that while inflation is very subdued at 0.4%, the economy will receive a boost from buoyancy in the services sector, and global dairy prices moving out of their slump.
"The Reserve Bank has time on its side and doesn't need to lower interest rates right now," she says. 
"There have also been encouraging signs of improvement in activity over September and October. Businesses are reporting demand in their own business is holding up despite uncertainty about the New Zealand economy more generally."
The Shadow Board's average recommended interest rate is 2.70%, down slightly from 2.80% from before Wheeler cut the OCR to 2.75% last month.
All of the board members except for BNZ's head of research, Stephen Toplis, and Victoria University professor, Viv Hall, have revised their recommendations down from September.
All the members are also firm on their view the OCR should be held at 2.75%, except for New Zealand Steel and Tube chief executive, Dave Taylor, who is split on whether it should be held or cut by 25 basis points.
MOTU and Auckland University professor, Arthur Grimes says, "There seems little reason to change the OCR in either direction at present, so a strong (and symmetric) status quo recommendation is shown."
MYOB executive director, Scott Gardiner says, "Lack of confidence in the business sector and gloomy outlook in certain sectors may force a reduction."
Meanwhile Toplis warns a cut may do little other than exacerbate Auckland's hot housing market.
"Any further reduction in the OCR from this point probably won't make a material difference to Gross Domestic Product and Consumer Price Index outcomes ahead, but would more surely exacerbate financial and asset market imbalances," he says.
Hall says, "Downside global risks continue. But current domestic interest rate levels do not seem to be constraining increased real private consumption and investment, and growth rates of credit aggregates may be creeping back towards pre-GFC rates.
"Uncertainties remain for U.S. and Chinese economic growth rate paths, and for the timing of Federal Reserve interest rate movements. So, no compelling case for adjusting the OCR this round."