HSBC economists say an upswing in the Australian economy may dampen NZ's migration growth, tightening the labour market, generating wage growth and lifting inflation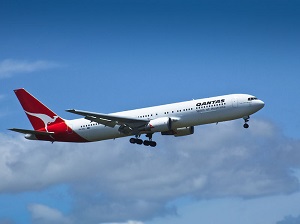 New Zealand's migration boom "may be peaking", according to HSBC economists.
Paul Bloxham and Daniel Smith say the record migration we've been experiencing may be reaching a turning point, as the Australian economy recovers from its mining slump, attracting Kiwis and deterring those living in Australia from crossing the ditch to New Zealand.
They say a slightly weaker NZD/AUD exchange rate may also see Australia start to steal some of New Zealand's thunder in the migration department.
"Although the swing is not likely to be large, we expect the current small annual net inflow to turn into a modest net outflow during 2016," the HSBC economists say.
Bloxham and Smith explain: "Net inward migration has reached record levels, of 67,600 people, over the past year, which is a big change from 2012, when New Zealand recorded a small net migration outflow of around 1,000 people. The total swing in annual net migration since 2012 has therefore been just under 70,000.
"Of this swing, around 42,000 are attributable to the change in net migration with Australia alone. From a net outflow of nearly 40,000 people in 2012, New Zealand recently recorded a net inflow from Australia for the first time since 1991.
"The rest of the swing in net migration has been driven by an annual increase of around 12,000 in the number of students coming to New Zealand on long-term visas, and a rise in net migration (excluding student arrivals) from the rest of the world of around 16,000.
"Importantly, most of these swings in migration have likely been driven by economic choices related to work. Looking at arrivals by visa type, the largest increase has been in the number of migrants arriving on a work visa.
"Typically, trans-Tasman migration flows are largely driven by employment choices. Therefore most new arrivals, as well as many of the New Zealanders choosing not to leave for Australia, are likely to have been seeking work."
Bloxham and Smith say empirical evidence shows how the New Zealand and Australian labour markets have affected migration.
"The significant net outflows of migration from New Zealand to Australia from 2010 to 2012 were driven by the very strong Australian job market. The strong AUD also played a part, most likely by increasing the NZD-denominated wages on offer in Australia. Many migrants from New Zealand to Australia move with the intention of returning home within a few years.
"The model also does a good job of explaining the large turnaround in migration seen since 2013. During that time, the New Zealand labour market outperformed the Australian market and the NZD climbed by around 20c against the AUD, nearing parity in early 2015."
Pullback in migration could lift wages
The economists say a pick up in the Australian labour market, coupled with evidence in recent months that arrivals from the rest of the world are slowing, suggest that New Zealand's migration boom may be peaking.
Yet they believe there's a silver lining to the retreat.  
"It's unlikely to happen quickly, but we may begin to see slower growth in the working-age population. As long as employment growth is maintained, as we expect, the labour market may therefore start to tighten and generate a little more wage growth in the coming quarters."
The HSBC economists expect employment growth to remain buoyant as "New Zealand's economy has had a good few years.
"GDP grew by 3.7% in 2014 and last year managed 2.5% growth despite a significant slowdown in national income due to a sharp fall in dairy prices. This growth has created jobs. Since the beginning of 2014 employment has grown at an average annual rate of 2.7%, which is strong by historical standards."
But, at the same time, "Migration has driven growth in the working age population to 2.5% y-o-y, the highest rate on record. Combined with higher participation, this has meant that growth in the labour force has closely matched growth in employment.
"The net result has been an only modest decline in the unemployment rate from an average of 6.9% in 2012 to the current rate of 5.7%.
"In short, despite strong labour demand, the labour market has remained fairly loose which has kept the growth in wages subdued. Sluggish wages growth has put downward pressure on domestic inflation, which has been a problem for the Reserve Bank (RBNZ)."
With this in mind, the HSBC economists say a slowdown in net migration flows in coming quarters will provide the RBNZ with confidence that inflation may have passed its trough and should return to the target band over time.
"We still see a further cut to a cash rate of 2% as likely (pencilled in for June), but further cuts may not be needed if the RBNZ believes that inflation will pick up towards its target band over time," they say.
ANZ pushes back OCR cut expectation
ANZ says it has pushed back its forecast for an Official Cash Rate (OCR) cut from June to August. It expects rates to fall as low as 1.75%, but not until next year.
ASB however believes the RBNZ will cut the OCR in June and again in August.
Westpac maintains the RBNZ will cut the OCR by 25 basis points in June, but will hold off further cuts this year.