As the National and Labour/Greens sides both court Winston Peters, here's a look at what he campaigned for in monetary policy and banking, insurance & KiwiSaver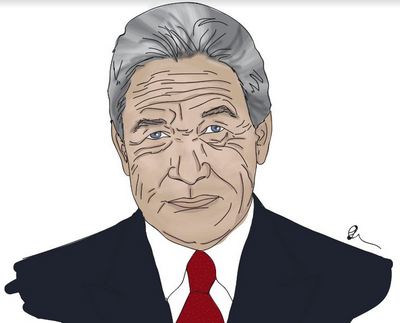 As New Zealanders await with bated breath to see whether New Zealand First leader Winston Peters decides to prop up a fourth term National-led government or get into bed with Labour and the Greens in a  three-way coalition, it's worth reminding ourselves where he stands on monetary policy and banking issues.
Of course NZ First's policies in these areas may not be included in any deal he does with National or Labour-Greens. But a quick refresher on what he campaigned for is worthwhile.
The brief monetary and finance policy section of NZ First's economic plan says the party wants to;
Replace Inflation Targeted Monetary Policy with monetary policy based on the Singaporean model.
Grow Kiwibank by making it the Government's banker.
Introduce a Deposit Guarantee Scheme for majority-owned New Zealand registered banks.
Establish a state-owned insurer to offer retail and commercial services, especially for large assets.
Establish KiwiFund, a government owned KiwiSaver provider, which will have a focus on investing in New Zealand assets and infrastructure.
Meanwhile, as we reported in July, Peters wants a banking inquiry focusing on bank charges, the dominance of Australian owned banks in NZ, and bolstering NZ ownership in the sector. Peters told interest.co.nz that the "extraction of over $4 billion in profits" out of the NZ economy as a consequence of Australian dominance of NZ banking through the Australian owned ANZ, ASB, BNZ and Westpac is a key problem. He also wants a beefed up Kiwibank to take over the Government's banking from Westpac, but wouldn't say how much taxpayers' money might be used to help grow Kiwibank to a position where this was feasible.
Below is the brief detail of NZ First's call for a banking review provided on the party's website.
The big four Aussie banks are ripping our country off. This year, they are on track for yet more huge profits at New Zealand's expense, taking $4 billion out of our economy.

Over 90% of the banking sector in NZ is foreign-owned, largely by the big four Australian owned banks, ANZ, BNZ, Westpac and ASB. These big banks are like a hole in the hull of the New Zealand economy.

Enough is enough.

NZ First will conduct a review of the foreign-owned banks focusing on competition, how much tax they are paying and how we can grow our own New Zealand banking sector.

It's time someone stood up to the banks.

Help me send the foreign-owned banks a message by adding your name to the list of New Zealanders taking a stand.

Rt Hon Winston Peters