RBNZ says banks used by a third party to operate accounts for financial service provider Worldclear probably didn't know about the connection to Worldclear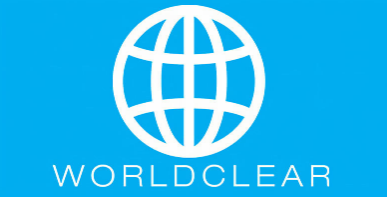 By Gareth Vaughan
The Reserve Bank says banks used by an employee to open accounts for financial services provider Worldclear in the name of another company probably didn't know about the connection back to Worldclear.
A High Court judgment shows the unlicensed Worldclear Ltd was unable to establish and retain relationships with major New Zealand trading banks, apparently due to anti-money laundering concerns held by the banks. So Worldclear hired Richard Whitham who set up T1 Holdings Ltd, which opened bank accounts and conducted financial transactions on behalf of Worldclear.
A total of 26 bank accounts in T1 Holdings' name were established with ANZ, ASB and BNZ, and with banks in Singapore and Europe. Transactions, including foreign currency transactions, were undertaken. Worldclear and its managing director David Hillary maintain Whitham shot through leaving Worldclear unable to access $4.6 million held by T1 Holdings. Worldclear has successfully applied to have T1 Holdings, in which Whitham is the sole director and shareholder, placed in interim liquidation. An arrest warrant has reportedly been issued for Whitham who denies any wrongdoing.
Worldclear paid Whitham director's fees for his role as T1 Holdings director, an hourly rate as a Worldclear employee, and a bonus for every banking transaction he made. The payments were made to another of his companies, Retail Guru Ltd.
'At risk of being unwittingly used to launder proceeds of crime'
The court judgment notes Worldclear had difficulty establishing and maintaining relationships with the main NZ trading banks. It quotes Hillary saying trading banks consider financial service providers operating in the remittance sector like Worldclear to be "at risk of being unwittingly used to launder proceeds of crime."
Interest.co.nz asked the Reserve Bank, as anti-money laundering (AML) supervisor of NZ banks, if the banks wouldn't deal with Worldclear due to AML concerns, why were they prepared to deal with a third party on Worldclear's behalf? And was this sound Anti-Money Laundering and Countering the Financing of Terrorism Act (AML/CFT Act) compliance by these banks?
"The Reserve Bank of New Zealand is aware of the challenges that companies in the remittance sector face in obtaining or retaining accounts with registered banks in New Zealand due to AML concerns." 
"If the major banks had either closed the accounts of Worldclear, or refused completely to establish accounts with Worldclear, RBNZ doubts these banks would have knowingly opened accounts for another company if they had actual knowledge of the connection with Worldclear. The T1 Holdings accounts were opened in a different name and with a different director, therefore it is unlikely the major banks had visibility of the connection with Worldclear," a Reserve Bank spokeswoman said. 
"Operating under a different name, either company or personal, to avoid further detection is a common ploy used by persons who have had their bank accounts closed."
Interest.co.nz also asked ANZ, ASB and BNZ a series of questions.
An ANZ spokeswoman said; "We have a position of not commenting on individual customer matters."
An ASB spokeswoman said; "ASB is unable to comment because obligations of privacy and confidence prevent us from discussing an individual customer's situation, and also this matter is currently before the court."
And a BNZ spokesman said; "We don't comment on customer issues relating to individuals or entities."
We also asked Hillary a series of questions about the T1 Holdings case. All he would say in response was; "I'm not minded to comment further on this."
Worldclear transactions reviewed 'for compliance with US federal law because of the nature of those transactions'
Worldclear says it provides account, foreign exchange and payment services to personal, commercial and institutional customers in NZ and overseas. It's registered on the Financial Service Providers' Register (FSPR) to be a creditor under a credit contract, operate a money or value transfer service, issue and manage means of payment, and change foreign currency. Worldclear's also supervised for compliance with the AML/CFT Act by the Department of Internal Affairs, by whom it's described as being in the remittance sector.
Interest.co.nz recently reported Worldclear has gone to a Utah court seeking to claw back US$4.3 million it entrusted to US company Akirix that Worldclear alleges has been misappropriated. According to Worldclear's court claim, Akirix provided transactional assistance to the Kiwi firm's customers for international financial transactions between February 2016 and September 2016. These customers include Choice Bank Ltd of Belize, and the Puerto Rico domiciled Strategic Bank Ltd. In a motion to dismiss Worldclear's claim Akirix says in September 2016 it was required by its bank to review some Worldclear transactions "for compliance with federal law because of the nature of those transactions." 
Hillary is a former financial adviser perhaps best known for his Lost Soul blog where he wrote at length about South Canterbury Finance prior to that company's 2010 demise. 
Companies Office records show Hillary owns of 66.45% of Worldclear. The second biggest shareholder is EBANQ Holdings BV of the Seychelles with 20.98%. EBANQ's CEO is Michael Magnusson who wrote a book about NZ entitled 'The land without a banking law; How to start a bank with a thousand dollars.' The book featured in this 2014 interest.co.nz article.  Magnusson, originally from Sweden, was accused of money laundering in Panama in 2012 but was acquitted.
Worldclear's other shareholders are Recoveries Assignee Ltd of the Cook Islands with an 8.74% stake, and Hong Kong firm Suncorp Credit Ltd, which holds 3.82%.
'The FMA is aware of the issues raised in the court judgment and continues to monitor developments'
Despite being registered on the FSPR, Worldclear is not actually licensed or regulated. The FSPR is merely a Yellow Pages type directory for NZ financial services providers. It's overseen by the Ministry of Business, Innovation & Employment's Companies Office.
Asked about the Worldclear-T1 Holdings situation, a Financial Markets Authority (FMA) spokesman said being on the FSPR shows a business or individual has met basic requirements such as passing criminal history checks and that the nature of the services they provide is publicly available on the FSPR.
"It does not mean a business is licensed, monitored or supervised by regulators in NZ or overseas. In respect of your query, it's important to note only businesses licensed by the FMA are subject to conduct regulation. Businesses on the FSPR are not licensed by the FMA. The FMA is aware of the issues raised in the court judgment and continues to monitor developments," the FMA spokesman said.
The FMA has powers to direct Financial Service Providers Registrar Ross van der Schyff to deregister companies or prevent companies from registering on the FSPR if it believes registration of the company is likely to give a misleading impression of the extent it's regulated in NZ, or if it's likely to damage the integrity of the NZ financial markets. 
*This article was first published in our email for paying subscribers early on Thursday morning. See here for more details and how to subscribe.