Roger J Kerr assesses where the NZD stands at a time of great trade and political turbulence, and reckons the sudden re-emergence of inflation risk is a real concern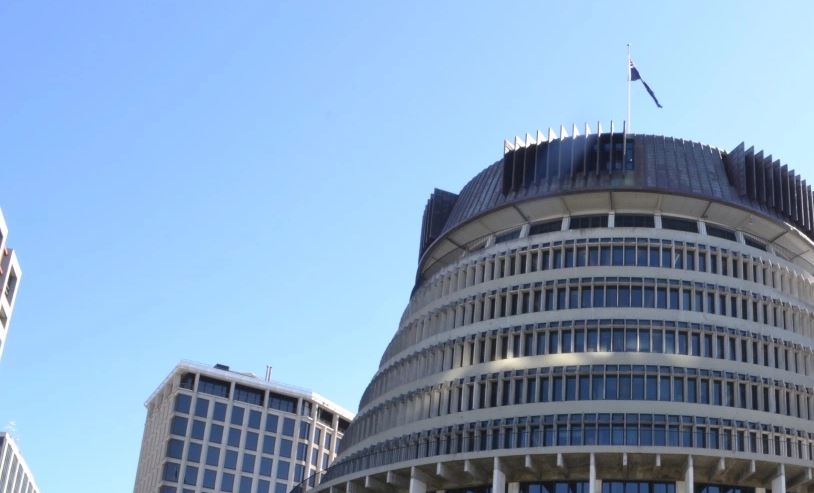 Summary of key points:
Global/domestic political risks, trade risks and equities market risks buffer the Kiwi
EUR/USD exchange rate approaching a major turning point?
Future inflation levels may transpire to be massively different to current forecasts
---
Global/domestic political risks, trade risks and equities market risks buffer the Kiwi
Making decisions on how much risk to accept and how much risk to mitigate (if it is possible to pass through, hedge or buy insurance on the risk) is never easy, as any company actively managing FX risk will tell you. There are judgement calls all the way.
However, financial outcomes are typically less volatile and enhanced if there are regular decisions being made within a policy framework that caps the maximum level that can be taken. Ignoring the risk totally, refusing/frightened to make decisions or not using the risk mitigants that are available, typically results in poor outcomes for the business firm's shareholders and workers alike.
Politicians also very aware that they must also manage the risk of not being re-elected and therefore positioning themselves ahead of time to have options later is a classical risk management technique.
Global geo-political risks do have a direct impact on the NZ dollar exchange rate, particularly if international trade is involved. The fortress America trade policies of the Trump administration and the resultant trade wars with China caused two significant sell-offs in the NZD against the USD in October 2018 and again in October 2019.
The Kiwi rebounded back on both occasions as the US tariffs and threats of more tariffs did not really impact on our exports and the NZ economy was not adversely affected. Last week the Kiwi dollar displayed a rare resilience to escalating trade tensions between the US and China as President Trump prepared to retaliate against China imposing security measures over Hong Kong. Tellingly, the Donald refrained from touching the Phase One trade deal with China in his response of US sanctions against China. As has been stated previously in this column, Donald Trump needs "wins" to boast about in his re-election campaign, the supposed gains for the US economy from the Phase One trade agreement need to remain in place.
The good piece of news for New Zealand as a trading economy coming out of the Covid-19 economic carnage is that all countries will not want to cut off import/export trade opportunities to help their economic recovery. The risks to the NZ economy and the Kiwi dollar from future trade wars and increased global protectionism has just taken a leg down.
Here at home, our Government politicians have some major risk decisions to make in both the short term and medium term. The wily veteran politician Winston Peters reads the public mood better than most, thus the pressure he is currently applying on his coalition partner to move the economy to level 1 sooner rather than later. Overly cautious delays with that decision at this point will cost more business failures and jobs. Jacinda and Grant have been lauded for their "go early and go hard" decision on the pandemic health emergency.
Equally important is the decision to re-start the economy once the health risk is contained and acceptable. Winston is positioning himself with political options come September if they stuff that decision up. Evidence is mounting that the NZ economy can rebound closer to a "V" shaped recovery provided Government imposed restrictions are eased immediately. There is considerable political risk on Jacinda and Grant if the economy is still struggling to recover in September and the unemployment rate is rising above 10% due to poor and delayed risk decisions in early June.  
In the meantime, global and local equity markets continue their trend higher on the massive monetary and fiscal stimulus packages that are going to last for some time yet.
The upside risks for the Kiwi dollar look to be well above the downside risks given the above factors.  
EUR/USD exchange rate approaching a major turning point?
The largest risk local USD exporters face in mid-2020 is the fortunes of the US dollar itself on global currency markets changing from the strong USD we have witnessed over recent years.
The US economic fundamentals of large budget deficits, increased Government debt, infinite money printing (QE) and more economic damage from Covid-19 than other countries, all point to a reversal to a weaker USD currency value. The global reserve currency and safe harbour buying from "risk'-off" investor sentiment factors that cause USD strength seem less intense today than two months ago at the height of the pandemic crisis.
Euroland has been a poor economic performer in recent years compared to the US and therefore global fund managers have had no reason to prefer Euro in their portfolios ahead of the USD. That paradigm may well start to change as the EUR/USD exchange rate rises and threatens to break above the downtrend line (stronger USD/weaker EUR) that has been in place since 2009 (refer chart below). The USD depreciated 88% against the Euro from 2000 until 2009 and it has appreciated 34% since then. The large and long-term USD currency cycles are a major factor in NZD/USD direction/value and should not be ignored.
A movement of the EUR/USD rate above the long-established trendline (currently at $1.1600) could well signal further technical buying of Euro to $1.2000 and above. If the USD did weaken by 8% from the current level of $1.1100 to $1.2000, the NZD/USD could potentially appreciate by five cents to 0.6700, in the absence of any specific NZ negative developments.
Future inflation levels may transpire to be massively different to current forecasts
The conventional wisdom from the RBNZ and local bank economists is that our annual inflation rates will move sharply lower from the current 2.8% level to potentially below 1.0% as the economy falls into recession.
However, these are not conventional times and their automatic "substantially lower" inflation forecast may in time prove to be widely inaccurate.
As articulated in this column on several occasions previously, relatively high domestic (non-tradable) inflation in New Zealand near to 3.00% per annum over the last decade has been disguised by plummeting prices for technology - internet/communications and some household appliances. An ending of the technology deflation may result in the Emperor having no clothes on this one.
Outside the hiring of motorhomes, there is no evidence of large-scale downward pressure on prices in the NZ economy at this time. On the contrary, food prices and freight costs have lifted sharply. Additionally, other domestic prices for rent, household utilities, health, education and transport are not plunging anytime soon.
Consumer demand may be lower due to job insecurity; however New Zealand's inflation is always supply-side driven, not determined by weak or strong consumer demand. Lower inflation may have come from falling petrol pump prices, however a rebound upwards in crude oil prices and the generally lower NZD have put paid to that.
The doom merchants have also confidently predicted house prices falling by 10% or 15% due to the economic recession. The evidence and sentiment in the residential property market so far suggests these forecasts are nothing more than scaremongering to seek media headlines.
---
---
---
*Roger J Kerr is Executive Chairman of Barrington Treasury Services NZ Limited. He has written commentaries on the NZ dollar since 1981.