David Hargreaves suggests a coherent global strategy is needed to deal with the systemic threat the cryptocurrency behemoth Bitcoin is now posing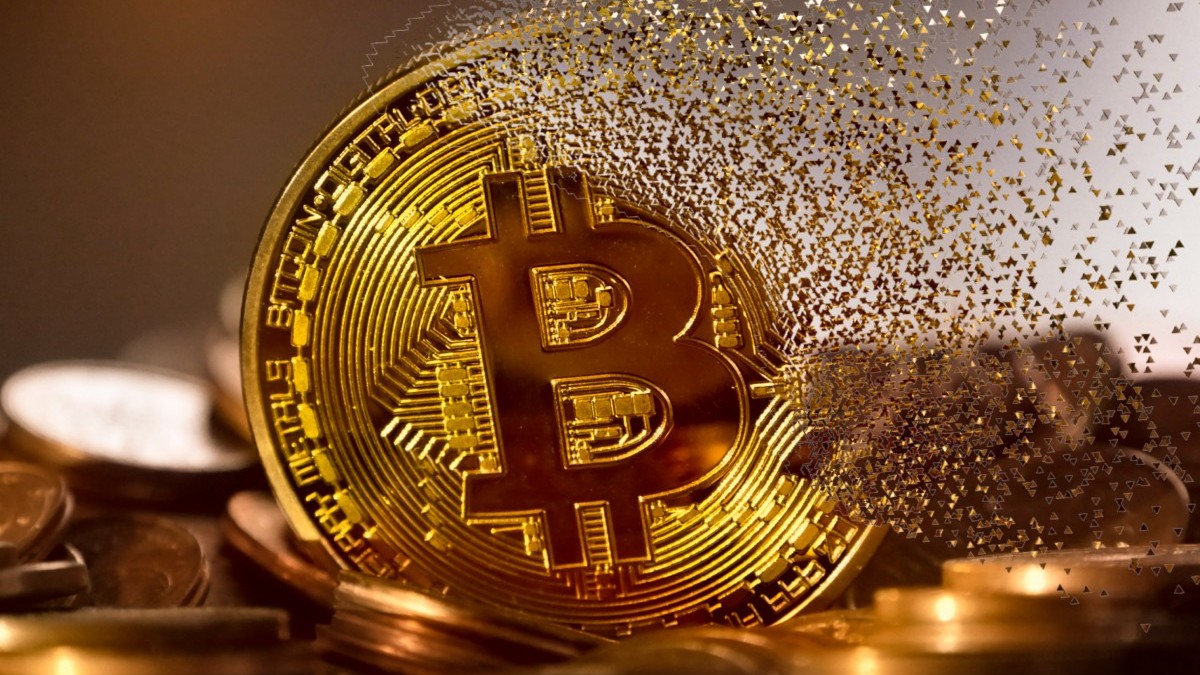 Well, so, Bitcoin has reached a new high of over US$66,500. What do we think about that? And what do with think about Bitcoin?
Here's Forbes Magazine with a pithy view:
"Nah, it's a bubble. Great fun to play with no doubt but it's a bubble. Myself, if I had any, I'd be cashing out around now."
A little harsh maybe?
But, ah, yes, I've just tricked you, dear readers.
You see...
...That quote did not come from today.
The Bitcoin price then?
It was US$92.
That was apparently a bubble. Cue laughing emoji.
And lest somebody should accuse me of being a real meanie and attempting to make a fellow scribe look silly, here's yours truly from November 2017:
I would say the more I understand about Bitcoin in particular, the more I am convinced it is a quite enormous bubble that will, as sure as night follows day, burst.
The Bitcoin price when I wrote that was around US$7000. Three weeks later it had more than doubled.
And now, approaching four years later it is over US$65,000. 
Maybe US$65,000 is cheap. US$92 was. US$7000 was. 
My gaze was diverted this week by promos for an upcoming crypto 'Summit', featuring among others Anthony Scaramucci, who was very briefly the White House Director of Communications in the previous US administration.
"Why we know that Bitcoin will reach $307,000 within months, and $12 million by 2031," is the attention-grabbing kicker for the Summit.
A preposterous statement?
Well, history might suggest not.
And that's why nobody should be laughing. Or talking about bubbles. Or worse, just ignoring Bitcoin.
As at the time of writing this, Bitcoin had a market value of a touch under US$1.25 trillion. 
That's about six times the size of New Zealand's GDP.
And actually, the Bitcoin market cap holds its own when compared with the GDP in the mighty US of A even, which is a little under US$23 trillion.
The entire market cap of the crypto market is over US$2.6 trillion. 
If Bitcoin was to reach US$300,000 in value, this would give it a market cap of over US5.5 trillion. And logic suggests the entire crypto market - of which Bitcoin remains very much the heartbeat -  would be in excess of US$10 trillion.
If that all collapsed, nobody would escape a bloody nose.
And I'm not going to even start running the numbers and scenarios over a Bitcoin price of US$12 million...
But with or without such price scenarios coming to fruition, what we are dealing with today, with Bitcoin valued at around US$1.25 trillion, is I would suggest becoming pretty systemic. 
We are actually fast approaching a point where Bitcoin is moving into the 'too big to fail' category. 
No longer must it be cast aside as a silly little flight of fancy that will go away. It would not go away now without making a lot of noise.
While the likes of Elon Musk have made loud public utterances about investing in Bitcoin, you can just bet that a heck of a lot of people out there have just quietly invested. The point is, more people will have a stake in Bitcoin than might be imagined. So, more collateral damage if something goes wrong.
This is always the case when something becomes an investment sensation. And the extent to which EVERYBODY has got involved only becomes apparent if there's a nasty crash.
Which is why there needs to be some sort of sensible global strategy taken with Bitcoin.
I'm not entirely sure where you would start. But a start is needed.
I think central banks globally have just assumed Bitcoin and the other cryptocurrencies would just disappear at some point - perhaps made redundant by digital currencies issued by the central banks themselves.
That's not going to happen anytime soon. In the meantime Bitcoin just gets bigger and bigger.
I have thought for a little while now that the next big financial crisis might actually start with cryptocurrencies and then feed into the 'mainstream'.
The bigger the cryptocurrency sector gets, the more that has to be a concern. 
Instead of treating Bitcoin and the other cryptocurrencies like some errant car-converting teenage renegade and waiting for them to go away, the world powers-that-be need to go into collaborative mode and work out how Bitcoin and the others can be made to fit inside the 'system' rather than outside of it.
I don't know how you do that. But somebody needs to get on to it. Rather quickly.