Poor US data boosts the 'safe haven' appeal of the greenback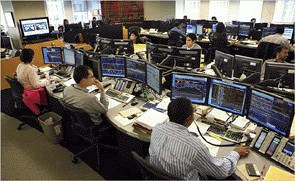 By Mike Jones
NZD
The NZD showed little response to NZ data releases yesterday, but was dragged higher on the back of a rising AUD. It managed to hold onto most of its overnight gains, despite an early morning surge in the USD. The NZD/USD currently trades around 0.8260.
The NAB Australian business confidence release was read as positive by the market, despite showing some weakness in the detail (see Majors). This began a rise for both the AUD and NZD yesterday afternoon. A generally benign environment for risk appetite overnight saw the NZD/USD extend it gains to almost 0.8300 last night. Early this morning, disappointing US data, saw the USD surge higher on renewed "safe haven" demand. This saw the NZD/USD fall off to 0.8260.
Relative to the EUR, the NZD made steady gains overnight. The EUR was caught between the long-term positives of progress on its deficit control treaty, and the short-term negatives of a stalling in the Greek PSI negotiations. The NZD/EUR rose from 0.6240 last evening, to 0.6320 currently.
The NZD/AUD traded up from around 0.7740 to 0.7780 last night. The key release for the cross today will be the Chinese PMI, along with the Australian PMI and house price data. There are no NZ data releases today, but sustained risk appetite could see the NZD/USD retest resistance at 0.8300. Support is seen around 0.8190.
Majors
Sentiment was quite mixed overnight with both positive and negative developments in Europe. The USD took off early this morning after disappointing US data releases boosted its "safe haven" appeal.
In Europe, while official negotiations with Greece are yet to reach a conclusion, European equity markets made modest gains on other developments. EU officials agreed key steps to setting up a full-time €500b European rescue fund and a deficit control treaty. The EUR/USD bobbed around just under 1.3200 for most of the evening. It was then knocked down to 1.3080 early this morning after disappointing US data releases saw the USD surge.
US data showed the Chicago PMI (a measure of business conditions) at 60.2 (63.0 expected). US consumer confidence for January was also disappointing, dropping to 61.1 (68.0 expected). This knocked the S&P500 about 1% off its highs. The USD index that had been trading around the 78.90 level overnight, shot up to almost 79.50 after the data. It now trades around 79.30.
The GBP/USD had been drifting upward over most of last night from around 1.5700 to almost 1.5800. It managed to hold onto most of its gains when the USD surged, currently trading around 1.5760.
The AUD/USD was on an upward trend yesterday after the release of NAB business confidence. Business confidence rose to 3 from 2, and conditions were steady at 1. In the detail however, the improvement in trading conditions, profits and stocks was offset by deterioration in employment and forward orders. Credit demand and capex was also much weaker. As a result, our NAB colleagues have revised GDP forecasts for 2012 to 3.75% from 4.50%.
They now expect an additional RBA rate cut mid-year, as well as a cut next week. The AUD/USD however, kept up its upward momentum, touching above 1.0680 last night. It fell off to 1.0620 this morning after the USD surged higher.
In the day ahead, key releases will be Chinese, European and US PMI releases. The Chinese print that is expected to inch lower from 50.3, to slight contraction at 49.6, will be important for AUD direction. A sharper fall could knock the AUD/USD lower.
No chart with that title exists.