Stronger trading partner growth picks mean NZ$ might be stronger for longer, above US80 cents, BNZ researchers say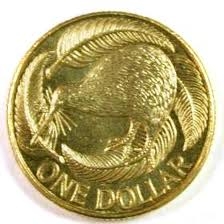 By Alex Tarrant
A jump in trading partner economic growth next year means the New Zealand dollar may stay stronger for longer, BNZ currency strategist Mike Jones says.
BNZ expected the New Zealand dollar to finish 2012 at 82 US cents, and trend lower from late 2013 as New Zealand's current account deficit headed back towards 7% of Gross Domestic Product.
However, new consensus forecasts pointed to average trading partner growth of 3.8% next year, "noticeably brighter" than previous picks.
"The question then becomes, do we believe the consensus? Are forecasters simply being far too optimistic? A quick look across the heavy-hitters amongst NZ's trading partners doesn't smack of this in a big way," Jones said.
"Everyone is talking about the threat to the US economy from the fiscal cliff. We recently discussed this in a strategy note. However, the risks around the US outlook actually look fairly balanced to us," he said.
"Yes, fiscal tightening will provide some drag next year. But this will be offset by a strong recovery in US residential construction and business investment, the rebuild from Hurricane Sandy, and ongoing easy monetary policy from the Fed (we expect more asset purchases to be announced once 'Operation Twist' rolls off).
"Overall, the consensus expectation of 2.1% growth for the US in 2013 looks about right to us."
Forward indicators in China remained encouraging.
"Year-ended growth in production, retail sales, fixed investment and exports all accelerated in October. Growth should continue to pick up in 2013 as recent policy stimulus gains traction. We are broadly  in alignment with the consensus in expecting 8.0% growth for China in 2013," Jones said.
The Aussie question
The only number BNZ's currency team had any "real beef with" was the  3.2% growth expected for Australia.
"Slowing mining investment, a still high Australian dollar, and fiscal tightening mean achieving this will be a struggle in our view.  Indeed, our National Australia Bank colleagues have shaved their 2013 growth expectations to a noticeably weaker 2.5%.  As NZ's biggest trading partner, a weaker Australia is of material importance to our trading partner growth," Jones said.
"If we really wanted to split hairs, we could also point towards the (already paltry) 0.8% growth expected for the Eurozone as being a little optimistic (we expect -0.3%). But this difference hardly matters in the grand scheme of things – less than 8% of our exports go to Europe these days," he says.
All things considered, the 3.8% growth forecast for New Zealand's trading partners next year looked a touch strong. But not overly so.
"Plugging in our own (lower) numbers  for Australia and the Eurozone still produces a healthy 3.5%. The important point is that, whether it's 3.8% or 3%, the expected pick-up in global growth next year seriously calls into question our view the NZD will head lower from H2 2013," Jones said.
"For now, we are happy to treat this as a risk," he said.
"First, there is sufficient uncertainty and risk clouding  the global outlook as to make us a little nervous about hanging a year-ahead currency forecast off it.
"Second, the NZD and trading partner growth can diverge. Such was the case in 2000 and 2006. On both of these occasions, a sharp widening in NZ's current account deficit helps square  the circle of why the currency underperformed despite buoyant world growth.
"A similar scenario may well play-out next year given we expect NZ's current account deficit to widen from circa-5% of GDP to almost 7%. Indeed, this widening is a key driver behind our forecast depreciation in the NZD/USD," Jones said.
"All of this being said, we still caution that, whatever your view of the NZ economy and whether or not the Reserve Bank will cut the OCR, the global backdrop is shaping up as a potentially big support for the NZD/USD in 2013," he said.
"We'll  be keeping a close eye on the partial data to assess the reasonableness of the expected global pick-up. It may  yet keep the NZD/USD stronger for longer."
---------------------------------------------------------------------------------------------
To subscribe to our daily Currency Rate Sheet email, enter your email address here.
---------------------------------------------------------------------------------------------