Parity party could be pending, with economists suggesting the NZ dollar may reach parity with Aussie counterpart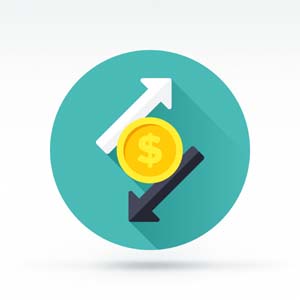 Economists reckon the New Zealand dollar may well reach parity with its Australian counterpart, but warn there could be a hangover for some if it does.
The New Zealand Dollar hit 96.78 Australian cents this week, a post-float high, thus once again begging the question of whether it'll reach parity.
"Don't go popping the champagne, but a test of parity is looking a real possibility," ANZ's economists said on Tuesday.
BNZ chief economist, Tony Alexander, reckons there's a 50-50 chance of parity, even though a few months back he thought there may have been only a 20% chance.
ASB senior economist, Jane Turner, said reaching parity depends largely on how the Australian economy performs.
Turner said over the last few days there's been speculation the Reserve Bank of Australia (RBA) will cut its cash rate, currently at 2.25%, even lower. New Zealand's Official Cash Rate, in comparison, is at 3.50%.
Sydney-based HSBC chief economist, Paul Bloxham, said uncertainty around Prime Minister Tony Abbott's leadership was one of the factors that contributed to the RBA cutting rates earlier this month. And in a sign big business is concerned about Australia's direction Ian Narev, the New Zealander who is CEO of the biggest bank across the Tasman, ASB's parent Commonwealth Bank of Australia, last week had a not so veiled dig at the Abbott government.
"Weak confidence is a significant economic threat (in Australia). Businesses need the certainty to invest to create jobs, and households need a greater feeling of security. That requires implementation of a coherent long term plan that clearly addresses target government debt levels and timeframes, infrastructure priorities, foreign investment, business competitiveness policies and, above all, job creation," Narev said.
Turner expects the Australian economy to start picking up around the middle of the year, once Australia becomes less reliant on mining to spur its growth.
The RBA forecasts GDP growth in Australia will increase to between 3% and 4.5% by June 2016 from 2.5% in the year to September last year. NZ's September year GDP was 2.9%. In another comparison, Australia's latest official unemployment rate is 6.4% versus NZ's 5.7%.
A rock star's encore
Bloxham said the NZ dollar has been testing limits, but won't necessarily strengthen enough to meet the Australian dollar.
He said 2014 saw a "rock star economy" in New Zealand, while 2015 should deliver an encore of that performance. (Here's our video interview with Bloxham from last year). Bloxham said the construction upswing in Auckland and Canterbury is spurring growth.
He also maintains New Zealand will continue to outperform its neighbour, despite the diary price drop. Bloxham said Chinese demand for New Zealand dairy products is expected to remain strong.
However, ANZ's economists point out that although a test of parity looks a real possibility, there's a tendency for direction to reverse when such calls are made.
"We can point to obvious cyclical divergences including the cash rate differential, 125 basis points though it has been as high as 200, forward (interest rate) curve of the same, approximately 150 basis points, divergent labour market trends and general paths for the respective economies," ANZ says in explaining why the Kiwi is so strong against the Aussie.
"However, the gravitation up is looking more structural. New Zealand's terms of trade are holding up better, productivity growth is stronger and the microeconomic reform agenda more proactive. And there is the secular bet on China and Asia's growth rotation towards the consumer. Those are seeds in tomorrow's growth story. We're not saying fair value is anywhere up around the 0.96 handle. But it has moved higher from the previously assumed 0.85-0.88 zone. And this means the normal rubber band tautness that provides the snap back factor is not so testy around the 0.95 mark," says ANZ.
Importers, holiday makers win, exporters, tourism operators lose
While New Zealand importers and travellers to Australia are benefiting from the NZ dollar's strength, exporters are continuing to take a knock. Turner said reasonable growth in Australian household demand will provide some support for exporters, but the exchange rate will still squeeze profitability over the next few months.
On the flip side, importers will be able to secure more competitive prices, which will benefit the consumer. Bloxham said this is particularly good in an environment where the economy's strong and consumer demand high.
And while Kiwi tourists will be able to splash out when holidaying on the Gold Coast, the Aussies will be trimming their budgets when visiting us.