China sees its foreign currency reserves decline at a faster rate, struggles to contain capital flight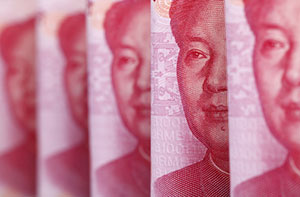 After starting the year at over US$3.8 tln, China's foreign currency reserves ended 2015 at at US$3.3 tln.
A reduction of half a trillion dollars in twelve months is not an insignificant thing.
And the rate of fall is picking up. For the first time ever, these FX reserves fell by more than US$100 bln in a month and that happened in December.
All this was a surprise to markets, and may help explain why we have seen extreme sentiment volatility in the past few days.
In August. the central bank eased its soft peg for their currency and that saw a sharp outflow at that time. But the December data eclipsed even that.
Capital flight is accelerating from the Middle Kingdom.
"It is a kind of vicious cycle – the weaker the yuan, the more capital flight," Shen Jianguang, chief economist with Mizuho Securities Asia in Hong Kong was reported as saying. "The big fall in December foreign exchange reserves is another blow to market confidence in the yuan."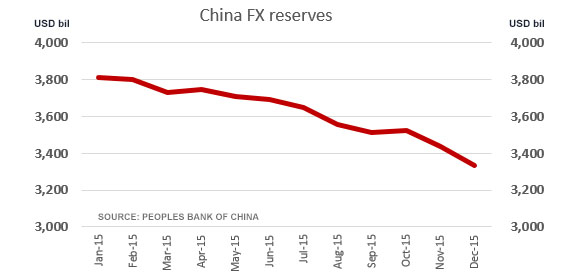 It's not like at US$3.3 tln these reserves are 'too low'. They are far above any other country. The nation with the second-largest FX reserve level is Japan, who have about US$2 tln in reserve.
The issue that is spooking markets is how fast they are falling. A fall at the rate of US$100 bln per month, they could be down to US$2 tln by the end of 2016, and such a level would be very problematic for both China and the global economy.
Here is a good link to the Shanghai Stock Exchange 'live' index.