The Opening Bell: Where currencies start on Tuesday, January 10, 2017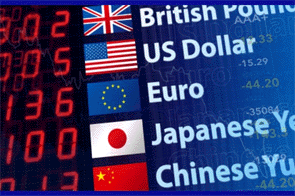 The NZDUSD opens at 0.7029 (mid-rate) this morning.
The Kiwi is up against all of its major trading partners overnight, particularly the GBP which is up 2.1% from yesterday's open after the UK Housing data.
The Australian Performance of Construction Index (Australian PCI) declined for a third consecutive month in December registering 47.0 points in the month (50 points is the threshold that separates expansion from contraction).
The number of Australian dwellings approved fell 2.9% in November 2016, in trend terms, and has fallen for six months, according to data released by the Australian Bureau of Statistics. In seasonally adjusted terms, dwelling approvals increased by 7.0% in November, driven by a rise in total dwellings excluding houses (17.3%). Total house approvals fell 0.4%.
Eurozone unemployment rate was unchanged at 9.8% as expected. It paints a different picture when you consider Australia is at 5.6%, NZ is 4.9% and the US is 4.7%.
U.K. House prices finished 2016 strongly. Prices in the final quarter of the year were 2.5% higher than in the previous quarter.The annual rate of growth increased, rising for the second consecutive month, from 6.0% in November to 6.5% in December.
Slower economic growth in the UK, pressure on employment and a squeeze on spending power, together with affordability constraints, are expected to reduce housing demand during 2017. UK house prices should, however, continue to be supported by an ongoing shortage of property for sale, low levels of house building, and exceptionally low interest rates.
Global equity markets are mixed - Dow +0.24%, S&P 500 -0.16%, FTSE +0.38%, DAX -0.30%, CAC -0.45%, Nikkei -0.34%, Shanghai +0.54%.
Gold prices are up 1.0%, currently trading at $1,183 an ounce.WTI Crude Oil is tumbled 2.9% currently trading at $52.42 a barrel.
Current indicative rates:
NZDUSD       0.7029      1.1%
NZDEUR       0.6647      0.9%
NZDGBP       0.5777      2.1%
NZDJPY        81.64        0.5%
NZDAUD       0.9536      0.1%
NZDCAD       0.9284      0.9%
---
To subscribe to our free daily Currency Rate Sheet and News email, enter your email address here.
---
Dan Bell is the senior currency strategist at HiFX in Auckland. You can contact him here »