The Opening Bell: Where currencies start on Wednesday, May 10, 2017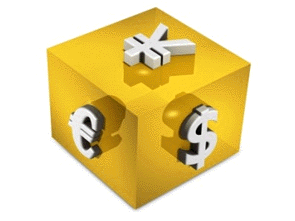 The NZDUSD opens at 0.6888 (mid-rate) this morning.
The NZD starts the day back under 0.6900 after setting a 0.6927 high in the last 24 hours.
The Australian budget was released overnight and was close to market expectations. The main aspect to effect hitting the budget targets will be additional currency vulnerability if GDP growth rates fail to meet expectations. In the budget statement, Australian Treasurer Morrison announced measures to boost infrastructure spending. The government is planning a second international airport for Sydney together with a substantial package for road and rail investment. The total spending commitment on capital projects amounted to AUD 75 billion over the next ten years.
In March 2017, German production in industry was down by 0.4% from the previous month on a price, seasonally and working day adjusted basis according to provisional data of the Federal Statistical Office (Destatis). In February 2017, the corrected figure shows an increase of 1.8% (primary +2.2%) from January 2017.
Germany exported goods to the value of 118.2 billion euros and imported goods to the value of 92.9 billion euros in March 2017. These are the highest monthly figures ever reported for both exports and imports. German exports increased by 10.8% and imports by 14.7% in March 2017 year on year. The foreign trade balance showed a surplus of 25.4 billion euros in March 2017. In March 2016, the surplus amounted to 25.8 billion euros.
The number of U.S. job openings was little changed at 5.7 million on the last business day of March, the U.S. Bureau of Labour Statistics reported overnight. Over the month, hires and separations were also little changed at 5.3 million and 5.1 million, respectively.
The U.S. Wholesale Business Inventories grew 0.2% during the month of March, beating expectations, a rate slightly down from February's 0.4% figure. Economists polled by Thomson Reuters were expecting wholesale inventories to fall 0.1% in March.
The IBD/TIPP Economic Optimism Index, a leading national poll on U.S. consumer confidence, indicates that consumer confidence has held steady, with the May reading at 51.3, little changed from April when the index stood at 51.7. This remains slightly above the 12-month average of 51. It also marks the eighth consecutive month above 50, which indicates optimism.
Global equity markets are mainly higher - Dow -0.06%, S&P 500 -0.02%, FTSE +0.57%, DAX +0.43%, CAC -+0.28%, Nikkei -0.26%, Shanghai +0.06%.
Gold prices are down $11 or 0.9% trading at $1,216 an ounce. WTI Crude Oil is down 0.6% currently trading at $46.05 a barrel.
Current indicative rates:
NZDUSD      0.6888      -0.4%
NZDEUR      0.6337       0.2%
NZDGBP      0.5329      -0.2%
NZDJPY        78.71        0.7%
NZDAUD      0.9387       0.3%
NZDCAD      0.9453      -0.2%
GBPNZD      1.8755      -0.4%
---
To subscribe to our free daily Currency Rate Sheet and News email, enter your email address here.
---
Dan Bell is the senior currency strategist at HiFX in Auckland. You can contact him here »