Researchers call for the Reserve Bank, retail banks and other regulators to be kicked into gear to ensure NZ doesn't miss the blockchain boat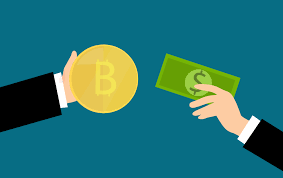 Allow New Zealanders to pay tax using cryptocurrencies, get the Reserve Bank to trial issuing a cryptocurrency, prevent banks from closing the accounts of those who deal with compliant crypto-related businesses; these are some of the actions researchers want the Government to take to ensure New Zealand makes the most of blockchain technology.
Associate Professor Alex Sims and the late Professor David Mayes of the University of Auckland's Business School, as well as Dr Kanchana Kariyawasam of Australia's Griffith University Business School, have published a comprehensive 179-page report on how cryptocurrencies should be regulated in New Zealand. 
They say the Department of Internal Affairs (DIA) and Financial Markets Authority (FMA) should give New Zealand-based cryptocurrency exchanges clear and detailed guidance as to their anti-money laundering/counter financing of terrorism (AML/CFT) obligations.
From there, the Reserve Bank should signal to banks that if they keep ditching their customers involved in crypto exchanges and blockchain-related businesses without good cause, it'll consider regulation.
Recognising regulation alone might not spur enough change, they also suggest the Banking Code of Practice be amended to prevent banks from de-risking without good reason.
The researchers suggest an alternative could be for the Government banker, Westpac, or Kiwibank to be required to provide bank accounts to crypto-related clients.
Furthermore, the trio says merchants should be able to accept crypto payments, or payments made through a New Zealand or overseas exchange that complies with AML/CFT requirements, without the merchants losing their bank accounts.
They point out that exchanges would take care of AML/CFT requirements.
As for tax, Sims, Mayes and Kariyawasam recommend GST be removed from cryptocurrencies that aren't used for the payment of goods of services.
"Businesses wishing to accept payments in cryptocurrencies for goods and services are potentially subject to GST. So too are New Zealand exchanges that provide exchange services to New Zealand customers," they say.
"This double taxation cannot be justified, even less so when Australia changed its GST on cryptocurrencies to remove GST from certain cryptocurrencies."
The researchers say the Inland Revenue Department (IRD) also needs to clear the air on tax rules around the use of cryptos.
They go on to suggest the IRD accepts cryptos as payment for taxes on income gained on the trading of crypto.
This would see more tax collected and encourage local exchanges to stay in New Zealand to service the IRD.
Finally, they want the Reserve Bank to issue a retail cryptocurrency backed one-to-one by the New Zealand dollar.
They point out requiring holders of the currency to have accounts with either a retail bank or the Reserve Bank would reduce its utility for cross border payments.
Ultimately the researchers say New Zealand should follow the likes of the UK and Australia and create a regulatory sandbox to ensure regulators work alongside fintechs.
"New Zealand's current largely hands-off treatment of businesses attempting to deal in cryptocurrencies is not only harming those businesses or potential businesses; it is also detracting from the country's ability to fully embrace the opportunities that fintech provides," they say.
"Without changes, New Zealand risks losing its reputation as an innovative, agile and nimble country."
The report has been funded by the New Zealand Law Foundation.