Rip-off insurance products could be banned, banks made to get 'conduct' licences, insurers given time limits to settle claims, and bank/insurance managers held personally liable for misconduct under law changes being considered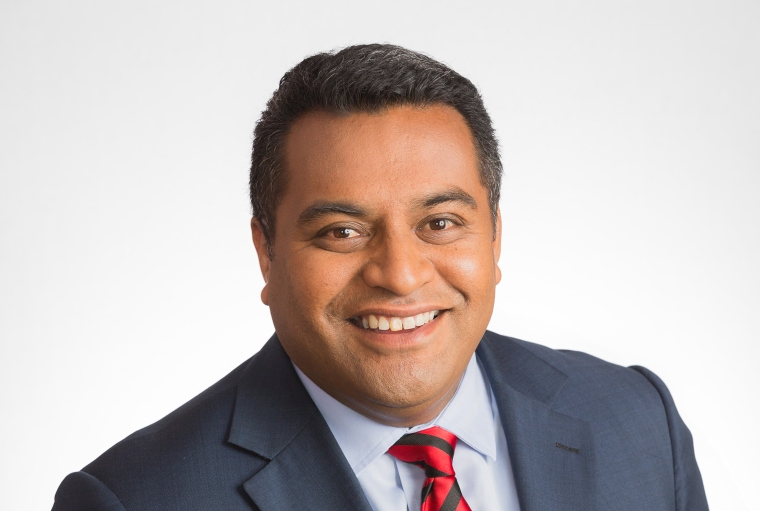 The Government is considering a relatively bold suite of changes to the way banks, life and general insurers are regulated, that could see New Zealand's regulatory regime more closely align with that of Australia.
The Ministry of Business, Innovation and Employment (MBIE) has released a consultation document proposing ways to better protect consumers further to the Financial Markets Authority (FMA) and Reserve Bank (RBNZ) doing conduct and culture reviews on banks and life insurers (following a Royal Commission Inquiry in Australia).
At the most punitive end of the spectrum, MBIE is seeking feedback on capping commissions insurers pay to the advisers who sell their products, outright banning shonky financial products, requiring insurers to settle claims within certain timeframes and requiring banks and insurers to get 'conduct' licences to operate.
However, MBIE's preference is to use a "principles-based set of duties" to give the law "flexibility". Acknowledging that this could cause uncertainty, it says these duties would need to be accompanied by more prescriptive regulations.
The "duties" it's in favour of legislating include:
Ensuing insurance claims handling is fair, timely and transparent
Managing conflicts of interest fairly and transparently
Prioritising customers' interests
Designing remuneration and incentives in a way that promotes good customer outcomes
Considering the information needs of customers and communicating in a way that's clear and timely
MBIE recommends senior managers – not just directors – should be held "personally liable" if their entity doesn't meet these duties.
As signalled by Commerce and Consumer Affairs Minister Kris Faafoi in January, it is also supportive of banning "target-based remuneration and incentives" to in-house staff and intermediaries.
While he avoided using the Financial Services Legislation Amendment Bill, set in motion by the previous government and passed earlier this month, to cap upfront and/or trial commissions to intermediaries, MBIE suggests this is something Faafoi gets public feedback on.
A newer proposal MBIE supports is empowering the FMA to ban or stop the sale of specific products that essentially rip people off.
It notes payment protection insurance, add-on car insurance, funeral cover, accidental death cover and specified injury cover are often "misunderstood" by consumers and have "limited benefits".
In terms of monitoring and enforcement, MBIE suggests the FMA be empowered and resourced to have this oversight. It has steered clear of suggesting a new regulatory body be formed.
It recommends the law provides for a range of regulatory tools such as public warnings, stop orders and court injunctions, as well as strong civil pecuniary penalties.
MBIE is also in favour of the FMA requiring regular reporting about the industry, for example summary data on reasons for declined insurance claims.
MBIE's initial preference is for these measures to only apply to banks and insurers, however it's open to considering "whether some or all of the proposed options should also apply to other financial institutions".
While the 62-page long consultation document discusses a number of the issues raised in the FMA/RBNZ's banking and life insurance conduct and culture reviews around churn, a lack of oversight over intermediaries, disclosure, sales incentives and remuneration, it also delves into little-discussed problems experienced in the general insurance industry.
For example, it references a claims management company telling it that the average value of settlements offered to its clients following the Canterbury earthquakes jumped from $294,503 to $727,056 after it got involved.
MBIE notes: "The claims management company that provided the data only took on relatively high value claims that it considered to have a good case for an increase in the settlement amount but this does not take away from the point that these 181 cases suggest a systematic under-scoping of repairs and/or attempted underpayment."
The consultation document is significant, as it puts some heavy-handed measures on the table that Faafoi hasn't explicitly talked about in the past. However the course of action MBIE backs is more moderate and principles-based.
The public has until June 7 to make submissions, with Faafoi saying the fast-tracked measures will be introduced to Parliament this year.
Mandatory use of medical records at underwriting a possibility
Separately, MBIE has released another discussion document on its review of the country's archaic insurance contracts law.
The review, started in March 2018, seeks to plug the regulatory gap that currently sees insurers' conduct unregulated, and too much onus put on consumers to identify and disclose material information about themselves when they take out a policy.
MBIE is considering changing the law to make it easier for consumers to know what they have to tell their insurers about themselves when taking out a policy.
It says one option might be to simply require customers to answer insurer questions "truthfully and accurately".
Another could be to require them to "disclose what a reasonable person would know to be relevant".
MBIE is also considering going much further in requiring life and health insurers to use medical records to underwrite risk.
This would cost insurers, and therefore most likely consumers, more.
Another option it's looking at is simply ensuring there are lighter consequences for innocent failures by consumers to disclose information.
As a part of this review MBIE is also looking at a number of ways to make it easier to read and compare insurance policies.
The public has until June 28 to make submissions on this consultation paper.
Here is an interview Jenée Tibshraeny did with Financial Services Council CEO Richard Klipin in January when Faafoi first announced law changes in response to the FMA/RBNZ's conduct and culture review into life insurance: