Brian Fallow looks at whether it's fair to burden future taxpayers with a huge public debt while failing to address the cost of an ageing population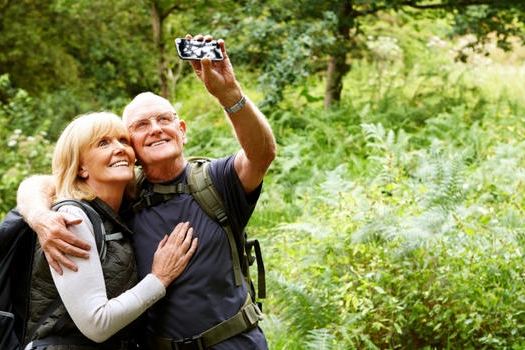 By Brian Fallow
Is it fair to burden future taxpayers with a huge public debt while failing to address the cost of an ageing population?
Reductive as it may be, that way of framing issues of intergenerational equity arising from the current crisis is likely to feature as the election approaches and may well resonate with voters.
Simon Bridges, referring to the Budget's plans for a cumulative increase of $142 billion in net bond issuance over the five years to June 2025, said, "We run the risk of turning a deep economic recession from a $50 billion problem to a more than $140 billion one, through poorly prioritised spending,… that's $80,000 for every household around our country, and it all needs to be paid back."
Set aside the question of whether we can be as confident as Bridges in quantifying the problem.
It is a mistake to think about public debt as if it were the same as the familiar kind we take on, and repay, as individuals. We smooth consumption over a lifetime by first borrowing and then saving to flatten the curve of income.
It is not as if the New Zealand Government with each passing year is one year closer to the grave and should repay its debts before it expires.
Government debt is not in practice repaid. It gets rolled over.
Instead fiscal prudence is usually defined in terms of the ratio of net debt to the size of the economy as measured by nominal gross domestic product, a proxy for the tax base. A ratio of 54% by 2024 would still be low by international standards and far from unprecedented by New Zealand historical standards.
What matters for future taxpayers is the cost of servicing the debt and that depends not only on the level of debt but interest rates.
Right now, and for the foreseeable future, rates are low. The Budget forecasts the core Crown's finance costs or interest bill actually to decline from $3.7 billion in the year to last June to $2.9 billion in the coming 2020/21 year before rising again to $4.5 billion in 2023/24.
To the extent the new debt ends up being bought by the Reserve Bank, which has indicated it is willing to hold up to 50% of it, the effective interest rate the Crown incurs on that debt is the official cash rate, which it pays on the associated increase in the settlement cash banks have on deposit with the central bank. That is currently 0.25% and headed, if anything, lower.
And as for the rest of the bonds, held by the private sector, yields are also low.
Eventually, we can but hope, the Official Cash Rate (OCR) will rise and the yield curve steepen. It will be a sign that economic activity has strengthened and unemployment fallen, to the point where the economy's slack is taken up and firms can think about raising prices. By then, we can but hope, banks will have found something more useful to do with that swollen stock of base money than keep it on deposit at the Reserve Bank.
But eventually the cost of servicing a higher level of public debt will rise.
Hard choices will arise about whether to accommodate that with higher taxes or to look at other expenses, including the rising cost of New Zealand Superannuation.
The number of super annuitants is forecast to rise from 795,000 this year to 910,00 in four years' time, and the cost from $15.5 billion to $19 billion.
And of course it does not end there. The International Monetary Fund's Fiscal Monitor released last month reckons --and this will reflect the Treasury's calculations -- that by 2030 superannuation spending will have increased by 1.5% of GDP. To calibrate the scale the tax take is around 30% of GDP. The increase is twice the average forecast for advanced economies, reflecting the extent to which New Zealand socialises the cost of retirement income provision.
Health care spending, much of which is also demographically driven, is also expected to rise, by 1.7% of GDP by 2030.   
In a debate ahead of the 2017 election Jacinda Ardern said yes when asked if she would resign rather than raise the age of eligibility for NZ Super, echoing a commitment John Key had made.
There has been no indication since then of any change in that position.
And last week's Budget continues contributions of more than $2 billion a year to the New Zealand Superannuation Fund, whereas National ceased contributions in the wake of the global financial crisis arguing it was silly to borrow money in order to save it. Opponents of that move argued that so long as the custodians of the Cullen Fund managed to achieve a greater return than the cost of government debt, as they did, it did make sense.
National went into the last election with a policy of raising the age of eligibility from 65 to 67, starting in 2037. Its finance spokesman Paul Goldsmith last year reaffirmed that policy, adding that it would also double to 20 the number of years someone would need to live in New Zealand beyond the age of 20 to qualify for the pension.
A feature of the labour market in recent years has been a growing rate of labour force participation by those over 65, to the point that as of the March quarter nearly one in every four people in that age bracket were employed.
How many work by choice and how mow many as a matter of financial necessity is hard to say.
What we do know is that the unemployment rate was slow to decline during the recovery from the last recession and this one will be much more severe. In that environment, and given a degree of ageism, raising the age of eligibility would be a hard sell.
That leaves the issue of means testing. In an interview on Newshub's The Nation at the weekend Finance Minister Grant Robertson indicated Labour remains committed to universality.
It is a defensible position. The targeting of welfare payments with thresholds and abatement rates creates all sort of issues of poverty traps and perverse incentives.
Arguably the better way to address payment of superannuation to those who do not, or will not, need it is through a more progressive income tax scale.