PwC argues rebuilding the economy post COVID-19 should include tax reforms and addressing the 'elephant in the room' of capital gains tax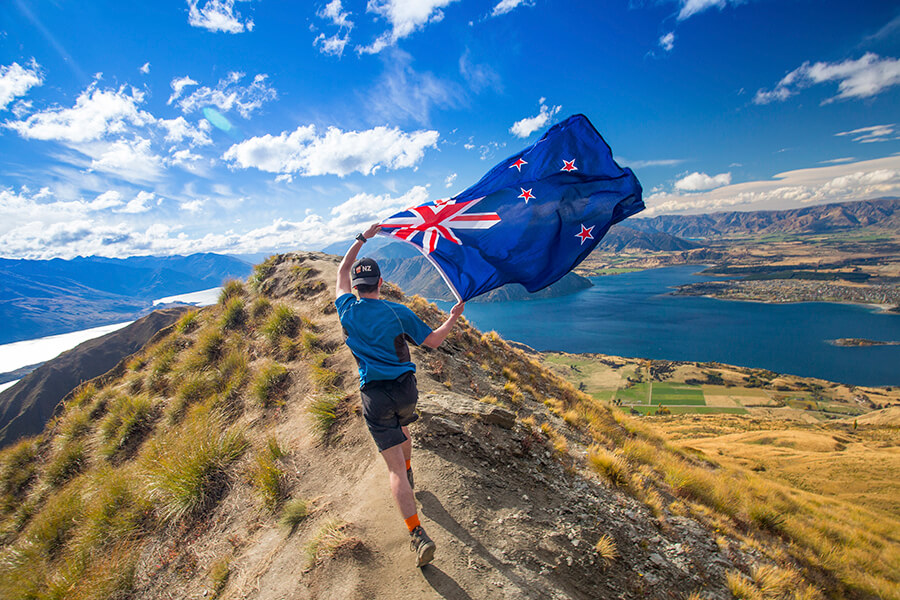 Tax reform to broaden the Government's revenue base and remove investment bias should be a key aspect of efforts to rebuild New Zealand's economy post COVID-19, PwC argues.
This is one of "seven planks to rebuild New Zealand" featuring in a report entitled Rebuild New Zealand, which the auditing and financial advisory firm has issued.
"In our view, this is not a time for timid policies as these will only lead to stagnation within the economy, greater loss of jobs and a much slower eventual recovery. Instead, the enormity of the post-COVID-19 economic crisis creates the so-called 'burning platform' for transformational change focussed around some 'no-regrets' objectives that New Zealanders as a nation need to pursue. We must all recognise that there is no simple return to the old ways, instead we have no choice but to adapt quickly to the new normal. Above all, we want to see an informed non-partisan debate around the key planks by which New Zealand's economy can be rebuilt, better and stronger than before," PwC says.
To this end tax reform must be reconsidered to broaden the Government's revenue base and remove investment bias from property, PwC argues. For too long NZ has relied on a tax base that's too narrow, PwC says, with most of the Crown's revenue coming from taxes on income, either personal or corporate taxes, and by taxing consumption via Goods and Services Tax (GST).
"Most would agree that there is little scope to increase GST from its current level. To do so would severely impact those on lower incomes. Increasing income tax is likely to be counterproductive as it will hamper investment and economic growth. New Zealand's rate of corporate income tax is already relatively high compared to many other countries, which impacts investment decision making by global businesses," PwC says.
"New Zealand's taxation system has been subject to several major reviews over the last 20 years, notably the McLeod Review in 2001, the Victoria University of Wellington Tax Working Group in 2010, and most recently the Government's Tax Working Group, which reported back last year. Despite all the work that has been carried out, there has been little in the way of fundamental tax reform implemented as a result of these reviews."
The "elephant in the room," as PwC puts it, remains a capital gains tax (CGT). Successive governments led by the National and Labour parties have declined to introduce a CGT.
"In our view there is now a greater need than ever to broaden New Zealand's tax base so it relies less on taxing income. So is it time to look again at a simple broad-based CGT? In doing so, it is vital that the public debate on such a contentious topic is not skewed by interest groups or political motivations. New Zealand introduced a simple broad-based GST regime more than 30 years ago and it has been an enormous success. The same could occur with regard to a CGT," PwC argues.
"The debate on CGT would be very different if New Zealanders had a better understanding of the extent to which it would actually impact them during their lives; and also the trade-off that there might be an eventual trade-off between CGT and income tax. The distinction between income gains and capital gains is blurred and there is a lack of economic logic in terms of why the two forms of economic gain should be treated differently for tax purposes."
"Instead, what results is a biased investment regime in favour of non-productive assets such as residential housing where gains are not typically subject to tax. It's also well understood that New Zealand's tax system hasn't kept pace with the digital economy, with a key issue being how to tax cross-jurisdictional businesses, which have scale without mass. Some steps have been taken to try to address this (e.g. GST on remote digital services) but there is a way to go. The question now is whether more direct action is needed?"
"Although the concept is not universally popular, any progressive tax system has the deliberate effect of redirecting resources (cash) from one segment of society (typically those who earn more or have more assets, and who are presumed able to afford to pay more) to another segment who are presumed to have less ability to pay and who may have greater need," says PwC.
"The Government is tasked with implementing this redistribution in the most equitable and cost-effective manner. There could be long term equity and economic efficiency benefits to be realised from rebalancing the tax system and, similar to the fiscal crisis in the 1980s that enabled the introduction of GST, the magnitude of the economic impact of COVID-19 and the Government's fiscal response may provide a platform to overcome the political barriers to doing this."
The seven planks
PwC's "seven planks fundamental to rebuilding New Zealand's economy" include:
1) Maintaining employment may require further support;
2) Stimulating real growth requires an honest conversation about what growth means and identification of the critical enablers such as good infrastructure;
3) Increasing productivity may include leveraging global investment or people and capital alongside significant structural changes in our economy;
4) Addressing intergenerational inequity may mean making some tough decisions;
5) Addressing tax reforms to broaden the Government's revenue base, 5 remove distortions on investment decisions and create greater fairness;
6) We need to maintain focus on combating the climate crisis. And;
7) Partnering effectively by all elements of the public and private sectors to aid recovery.
On addressing intergenerational inequality PwC says the younger generation will inherit the debt burden associated with combating the COVID-19 health crisis, whereas the principal beneficiaries have been the older generations.
"We know that older people were most susceptible to suffering the worst effects of COVID-19, whereas young people were far more likely to recover. The intergenerational legacy of combating COVID-19 adds to a growing extent of intergenerational inequity that has become progressively ingrained within New Zealand."
Other key contributing factors include the universal national superannuation scheme, which successive governments have been reluctant to change.
"This is notwithstanding the arguments that the current scheme is becoming unaffordable, but also unnecessary in terms of its universality, especially given the age of entitlement has not altered for almost two decades, despite the fact that average life expectancies over that same period have increased by more than nine years," PwC says.
"This issue has been exacerbated by the limited enthusiasm that the same governments have had for encouraging private savings. While there is much to be admired with KiwiSaver, it remains a lightweight compared to the compulsory savings regimes in other countries, notably Australia. For example, many young people when joining the workforce end up with default KiwiSaver providers and their savings are placed in balanced funds whereas they may be better served by growth funds at this early stage in their lives."
"The New Zealand Superannuation Fund is a worthwhile contributor to our national savings programme, however, it too has suffered from the vagaries of government policy shifts around its funding," PwC adds.
Meanwhile, rampant house price inflation has created a society of "haves" and "have-nots" or the owners and the renters.
"Homeowners have generally enjoyed strong capital appreciation in their family home which provides a source of wealth accumulation, and for many constitutes their 'retirement nest-egg'. On the other hand, for the renters, the goal of purchasing a home is becoming an impossible dream for many."
"There are other societies, notably in Europe, where freehold home ownership is far less prevalent and instead families occupy rented housing throughout their lives; yet it is an ingrained feature of the New Zealand way of life," says PwC.
"The Government may also need to revisit other policies, such as the fees-free first year of tertiary education, which does not appear linked to achieving quality outcomes; and the student loans scheme that burdens many new entrants to the workforce with high levels of debt. All of these issues need to be comprehensively addressed as part of reversing the trend towards growing intergenerational inequity, ensuring our society is fairer and the benefits of economic recovery and prosperity are shared by all."
Electrification push
In terms of the environment PwC suggests NZ's strength in renewable energy provides a significant opportunity to find ways to electrify parts of the economy that have traditionally relied on fossil fuels.
"New Zealand's commitment to conservation, and the importance of protecting our biosecurity and unique biodiversity also mean that our natural environment must be a key consideration in our economic recovery. Recent Government announcements of the progression of Emissions Trading Scheme regulatory reform provide an opportunity for New Zealand to give teeth to a mechanism that has historically lacked bite."
"New national emissions budgets and caps on tradable emission units will also help the Government ensure that businesses internalise the cost of emissions within their finances and therefore support New Zealand's climate change goals through day-to-day business. Through these measures climate change and sustainability can become integrated into everyday New Zealand business decision making so the country is well positioned to support economic, social and environmental wellbeing for future generations," PwC says.