Both major parties make pitches as responsible economic managers - Robertson stresses 'consistency, continuity and balance', Collins shuns MMT and wealth taxes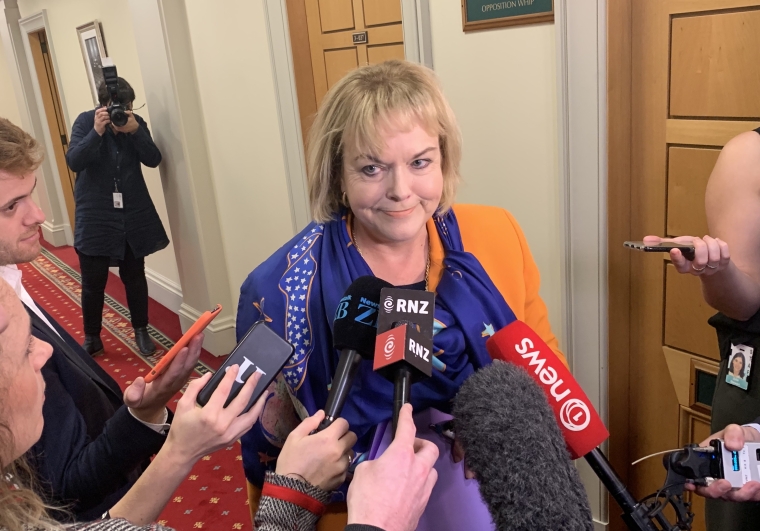 The second start to the election campaign period has been predictable on the economics front.
National is painting Labour as a reckless manager of the country's finances, while Labour is going all out to dispel this image.  
National Leader Judith Collins, during a speech to the Canterbury Employers' Chamber of Commerce on Friday, came out stressing National would repay the "significant" amount of debt taken out by the Coalition Government.
Finance Minister Grant Robertson has of course never indicated this debt would be written off.
He last month told interest.co.nz, Modern Monetary Theory was "not something" he was "looking to take up".
But Collins merely raising the issue was a subtle nod to the possibility of Labour taking an unconventional approach towards money management.
"There's this theory of Modern Monetary Theory, which I think is just fabulous," Collins said sarcastically.
"It's a great thing that Bernie Sanders in the US likes, and it works really well. What you do is, you borrow money from yourself basically - from one arm of government to the other - and then you just write it off. It's great eh?
"I'm really looking forward to telling my bank about that. We could have that too. But we're not silly, are we? We know that that does have to be [repaid]. That's one of the new theories…
"What is really important to us is that we do pay our bills. No New Zealand Government has got close to not paying international debt since the first Labour Government of Michael Joseph Savage."
National's Finance spokesperson, Paul Goldsmith, last week asked Robertson in the House whether he would "rule out" writing off government debt.
Goldsmith was chuffed it took a bit of pressing for Robertson to categorically rule this out. Robertson's initial response was that it was not his "intention".
Meanwhile Robertson, in a speech delivered to the Employers and Manufacturers Association this week, pitched himself conservatively, championing the catchphrase, "consistency, continuity and balance".
He emphasised his "careful management of the books", "keeping debt under control and investing in public services, infrastructure and people".
He also took a swing at National, saying the interests of business people were at risk if they let a "disorganised National Party take the reins of the economy".
"It is only a Labour-led Government that can give that at the moment and provide the maximum certainty possible in a highly uncertain world."
Robertson's speech notes made no mention of Modern Monetary Theory, or even tax for that matter.
Meanwhile Collins, in her speech, said: "The National Party, unlike the other parties, can guarantee that we will not be putting in a wealth tax, we will not be putting in asset taxes, we will not charge you for dying."
Labour is yet to release its tax policy. The Green Party is advocating for a wealth tax and two new top income tax brackets.
Collins reiterated her committed to repeal and replace the Resource Management Act, and invest in roads and water infrastructure.   
"The more regulations you put on people, the bigger the gap between rich and poor," she said.
She also addressed the side-effects of low interest rates: "And what we're seeing with the amount of borrowing now, with interest rates as they are, is asset prices are expected to grow, which means that that gap between rich and poor will grow as well. And so, people who don't have assets that can grow in value would just be left behind.
"The worst thing we could ever do as a country, I think, is to encourage that."
When interest.co.nz asked Collins to share her thoughts on low interest rates prompting asset price inflation during the week, her solution, as per the above, was changing planning rules to enable the building of more houses.  
Robertson has maintained the Reserve Bank's monetary policy is working well.