A review of things you need to know before you go home on Friday; BNZ cuts TD costs, sellers housing market, RBNZ responds, PMI rises, car waiting lists, rents soft, swaps soft, NZD firm, & more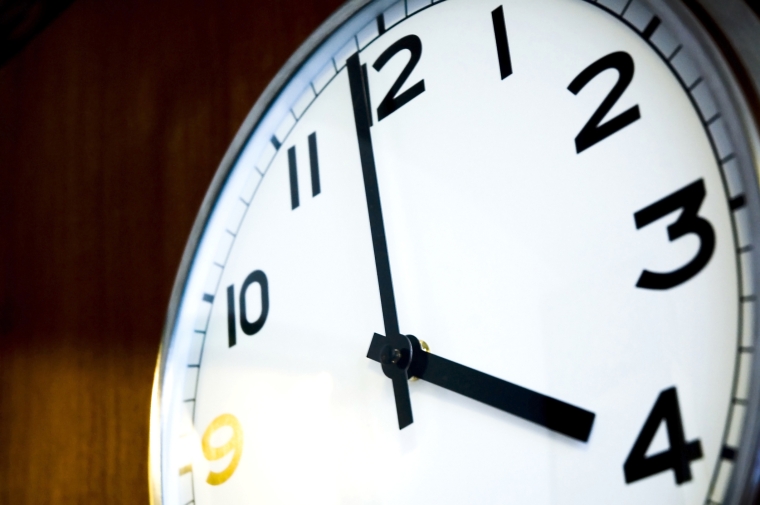 Here are the key things you need to know before you leave work today.
MORTGAGE RATE CHANGES
There are no changes to report today.
TERM DEPOSIT RATE CHANGES
BNZ cut its TD and term PIE rates today, all to near lowest levels for any bank. But these 'costs' are still ~50 bps higher than what the RBNZ is offering banks for FLP money.
A SELLERS MARKET
The housing market is booming as prices and sales volumes set new records in November according to the latest REINZ report. The national median house price increased by $24,000 last month and is now at $749,000 and for Auckland it is up to $1,030,000. The only places where median prices fell in November from October were Northland, Gisborne, West Coast and Otago.
'YES', BUT ON OUR TERMS
The RBNZ has replied to the Finance Minister's 'request' to add house prices into their policy mix considerations. They have asked for debt-to-income ratio tools (again) and oppose change to the monetary policy remit.
'A STRIDE FORWARD'
New Zealand's manufacturing sector experienced a pick-up in expansion during November, according to the latest BNZ-BusinessNZ Performance of Manufacturing Index. Although new orders slipped slightly, the other measures rose strongly and the overall index shows a healthy but not excessive expansion underway. However the Wellington and Canterbury expansions are particularly positive.
FOOD PRICE DISRUPTION
Food prices increased +2.6% in the year ended November 2020, (but fell from October). But that rise is driven by fruit and vegetable prices which rose almost +10% in the same period. However, some fruit prices have collapsed recently as growers don't have the staff to harvest, and product that is overripe is rushed to local markets causing oversupply.
BNZ WON'T REPLACE DEPARTING EXECUTIVE
Gerald Mackenzie, BNZ's executive for transformation and strategy, will leave the bank on December 18 and isn't being replaced. A BNZ spokesman says with the bank's strategy set, and focus on delivery, "we can achieve our objectives more efficiently by absorbing strategy and transformation into other teams within our business."
NEW LONG WAITING LISTS
Toyota is saying that although orders for new Toyota vehicles are growing due to consumer buying confidence and new model launches, delivery times are being delayed by a range of supply issues overseas. Delivery of certain models are delayed by an average of six weeks due to production and international shipping constraints. Parts deliveries are also delayed. That means more than 70% of the vehicles that arrive have been pre-sold. Dealer have turned into order-takers so price competition has vanished.
RENTS SOFT
Rents are falling everywhere except in the lower half of the North Island. Updated data for November from Statistics NZ. Rents have fallen in Auckland for five of the past eight months. In contrast, they have fallen in only two of the past eight months, and not al all in the rest of the North Island. In fact, in regional North Island since 2016, rent increases have averaged +5.6% pa.
UGLY TRIAGE
In Sweden, after making an emergency u-turn from their disaster herd-immunity strategy, things have turned gruesome. Stockholm was reported today to be running ICUs at 99% capacity. Now, 80-89 year olds are not being admitted to ICUs any more. These folks are just denied care and are being left to fend for themselves. They have run out of options given the surge in serious cases, and the age limit is likely to be lowered progessively to ration ICU bed availability.
GOLD PRICE HOLDS
In Asian trade, the price of gold has risen +US$2 from the ending New York price and is now at US$1838/oz, the same as at this time yesterday. The New York price ended at US$1836/oz and was -US$8 lower than the afternoon London fix.
REGULATOR POINTS OUT THE OBVIOUS CASINO RISKS
In Australia, AML regulator AUSTRAC says Australian casinos have been exploited or infiltrated by criminals and even foreign agents.
EQUITIES UPDATE
Wall Street ended its session today down by -0.1% and adding to weakness earlier in the week. The ASX200 is trading down -0.3% in mid-day trade and heading for a +3.8% weekly gain. The NZX50 Capital Index is up +0.2 near the end of today's session and heading for a +2.1% gain for the week. Meanwhile, the very large Tokyo market has opened today down -0.5% in early trade. Hong Kong has opened up +0.5%, while Shanghai has opened flat in early trade today.

SWAP & BOND RATES SOFT
We don't have todays swap rate movements yet. If there are material changes when the end-of-day swap rates are available, we will update them here. The 90 day bank bill rate is unchanged today at 0.26%. The Australian Govt ten year benchmark rate is down -2 bps at 0.99%. The China Govt ten year bond is up +2 bps at 3.32%. And the New Zealand Govt ten year is down -5 bps at 0.88% and marginally below the earlier RBNZ-recorded fix of 0.89% (-2 bps). And the US Govt ten year is down -2 bps today to 0.91%.
NZD RISING
Against the US Dollar, the Kiwi dollar is up sharply from this time yesterday and now at 71 USc, a gain of morte than +¾c. But on the cross rates we are down further against the Aussie to just under 94 AUc and against the euro we are a little firmer at 58.4 euro cents. That all means our TWI-5 has risen to 72.8.
BITCOIN DOWN
Bitcoin is now at US$17,972 and down -2.7% from this time yesterday. The bitcoin rate is charted in the exchange rate set below.
This soil moisture chart is animated here.
The easiest place to stay up with event risk today is by following our Economic Calendar here ».