Reserve Bank open to having more regard for house prices through the way it regulates banks, not through the way it conducts monetary policy; Asks for debt-to-income tools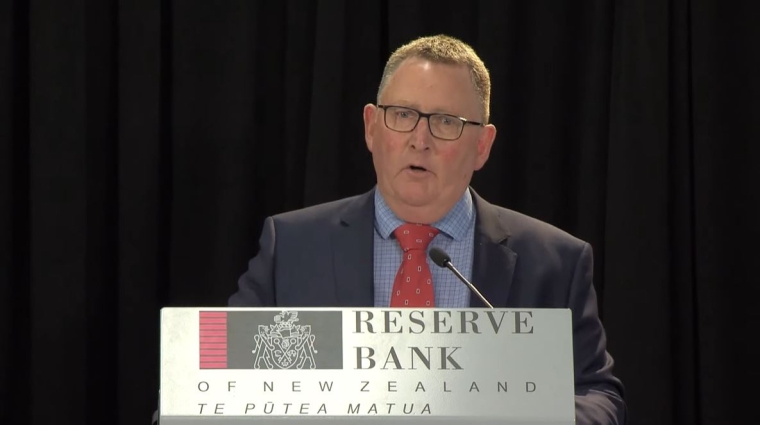 The Reserve Bank (RBNZ) has rejected Finance Minister Grant Robertson's proposal for its Monetary Policy Committee's (MPC) remit to be changed to require it to consider house prices.
Rather, RBNZ Governor Adrian Orr suggests house prices be included in the RBNZ's Financial Policy Remit.
In essence, the RBNZ believes there's more scope for it to consider house prices through its financial stability arm – the way it regulates banks, than through its monetary policy arm – the way it mainly uses interest rates to achieve its inflation and employment targets.
Accordingly, the RBNZ is asking Robertson to add debt-to-income (DTI) ratios to its macro-prudential toolkit, so it can restrict bank lending to those seeking large mortgages compared to their incomes.
The RBNZ said DTIs could complement its loan-to-value ratio (LVR) restrictions (due to be reintroduced in March), but didn't commit to applying DTIs.
"Under current law the Bank could not tighten prudential policies for the primary purpose of dampening house prices, if that is not justified on financial stability grounds," Orr cautioned.
He also pointed out: "It is ambiguous as to whether increased LVR restrictions or the imposition of DTI restrictions and higher capital requirements would assist the Government's goal of housing New Zealanders, and reducing inequality and poverty.
"Higher prudential requirements generally imply higher deposit requirements, lower credit ceilings, and higher interest costs for the mortgage borrower. All of these factors disadvantage lower income and lower wealth households."
Orr's response is consistent with what the RBNZ has signalled and aligns with how RBNZ observers expected him to respond.
Orr didn't go so far as to detail how the Government should address the housing crisis, but said: "Given the wide range and number of parties involved, and the complexity of underlying issues, there is a need for a single agency or 'clearing house' to co-ordinate the Government's response across agencies."
Robertson responded: "I thank the Governor for his response and will consider it, along with the advice I have requested from the Treasury. The Government will make announcements in the New Year."
Keep monetary policy out of it
Coming back to changing the remit, Orr said adding a house price consideration to the monetary policy remit "would be unlikely to result in significant policy changes".
He noted the MPC already considers house prices, and "if there were trade-offs between the house price consideration and the MPC's economic objectives of stable inflation and sustainable employment, the MPC would be obligated to formulate policy that supports its price stability and employment objectives".
If trade-offs were justified, the RBNZ was worried its monetary policy would be less effective. For example, higher interest rates could lead to higher borrowing and debt servicing costs and a stronger dollar.
What's more, a house price clause "could also make the goal of monetary policy confusing and reduce financial market efficiency".
Orr said: "There are considerably less trade-offs between the Reserve Bank's financial policy objective, of a sound and efficient financial system, and stable house prices. It would also enable the Reserve Bank to use financial policies that can be specifically targeted at key drivers of the housing market."
However, Orr cautioned: "Some financial policy actions could reduce the availability or increase the cost of finance for some borrowers."
Orr suggested adding a house price consideration to the RBNZ's financial policy settings could be done via the Reserve Bank of New Zealand Bill, which is going through Parliament.
"The RBNZ Bill is not expected to be enacted until the second half of 2021. However, a house price consideration could be added to the Reserve Bank's financial policy remit more immediately using section 68B of the Act. This enables you to issue a direction to the Reserve Bank to have regard to a specific government policy when forming financial policy," Orr told Robertson.
He said the house price consideration would have to be clearly articulated.
The politics
The RBNZ published the letter two days after it was sent to Robertson on December 9 - the last parliamentary sitting day of the year.
When Robertson first wrote to Orr on November 24 proposing a change to the Monetary Policy Committee's remit, he published his letter straight away. Orr responded within hours; likewise making his letter public straight away.
Interest.co.nz on Wednesday asked Robertson whether he and Orr would be exchanging Christmas cards. Robertson chuckled and responded: "We haven't but I'm not a big Christmas card sender. I'm sure we'll continue to communicate in the professional and collegial manner we have all year."
See the letter in full here.