A review of things you need to know before you go home on Thursday; some rare FHB good news, insurers fail culture review, TSB fines for AML lapses, net worth jumps, swaps flatter, NZD firms, & more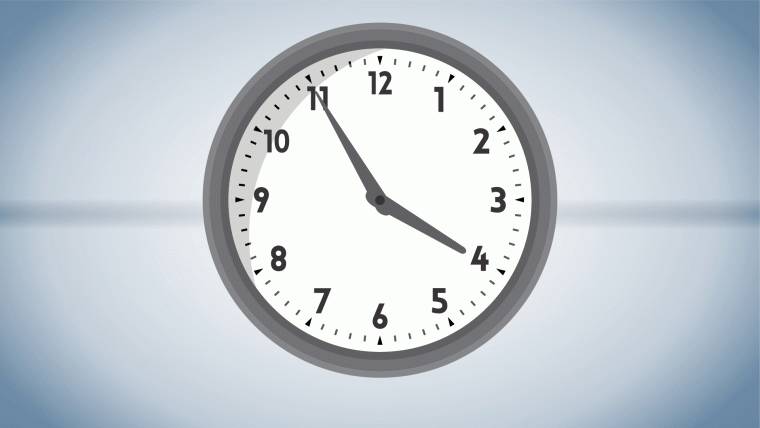 Here are the key things you need to know before you leave work today.
MORTGAGE RATE CHANGES
No changes today.
TERM DEPOSIT RATE CHANGES
Rabobank raised a number of its term deposit rates, with the 5 year now at 2.05%. Update: TSB and SBS Bank have both announced higher term deposit rates.
SOME RARE FHB GOOD NEWS
House prices are flattening out at the bottom of the market, bringing hope to first home buyers, but they aren't getting cheaper. It still takes 3+ years to save a FHB 10% deposit (almost 5 years in Auckland), and rising interest rates pose a new risk. Check home loan affordability here.
MOST INSURERS FAIL CONDUCT & CULTURE REVIEW
All but two of NZ's general insurers failed a FMA conduct and culture review which prompted insurers to refund customers the FMA said were over-charged. Shonky products have now been from the market; Poor performers were unnamed and not prosecuted. Predictably, the insurers lobby group passes this off as 'old information'.
A GREEN HYDROGEN POWERHOUSE?
Meridian and Contact are investigating use of renewable energy in Southland to produce green hydrogen 'at scale' once the aluminium smelter contract finishes at the end of 2024
SHAME WORSE THAN THE FINE
TSB and the RBNZ reached an agreement in a precedent-setting court case, where bank TSB pays $3.85 mln for breaching anti-money laundering laws.
RISING SHORT TERM YIELDS, FALLING LONG ONES
There was another NZGB bond tender today offering $300 mln. $1.8 bln was bid in 118 bids. But only 22 were accepted overall. Ten of 25 bidders won a portion of the $200 mln May 2026 bond and they won it at an increased yield of 1.15% (vs 1.09% two weeks ago). The $200 mln May 2028 tranche had only 4 winners of 28 who bid $716 mln. They too got an increased yield of 1.37% pa vs 1.35% last time. But the 2 winners of the $100 mln April 2033 tranche accepted 1.72% pa which was lower than two weeks ago, leaving 30 others without anything. There was also a linker on offer today, $50 mln which attracted 33 bids but only six won anything and they were prepared to accept CPI plus 0.66% pa, down sharply from 1.04% plus CPI last time.
LOOKING FOR $250 MLN PLUS
ANZ New Zealand said it is preparing to go to market for up to $250 mln of "unsecured subordinated notes" with the ability to accept unlimited oversubscriptions at ANZ's discretion. Previous other bank offers have delivered handsome oversubscriptions. These Notes are to be used as Tier 2 Capital for ANZ's regulatory capital requirements. They are expected to have a 10 year maturity date, but may be redeemed early, if certain conditions are met, from 5 years, or earlier for tax or regulatory reasons. The Notes are expected to have a credit rating of A- from S&P Global Ratings.
NZ PAYDIRT
New Stats NZ figures show that in the 12 months to March, the country's household net worth increased by over $400 bln - about the same as the increase over the whole of the previous four years; But our savings rate is dropping again.
TINY BITE
One local bank took an $11 mln loan from the RBNZ's Funding for Lending program yesterday.
AU PAYDIRT
In Australian their June 2020 exports topped AU$41.3 bln with iron ore and other dug-up minerals making up almost half of that. These surging minerals exports allowed them to post a AU$13.3 bln merchandise trade surplus in the month.
NO PRESSURE LET-UP
There were 124 new community cases in NSW today, and another 26 in the community in Victoria where their lockdown has been extended for another 7 days. South Australia is also in lockdown. Now Queensland has closed it border with NSW, which is a last-resort action for them. None of this gives confidence the Trans-Tasman travel bubble will re-open anytime soon. There were new cases in New Zealand, all caught at the border (mostly among ship crews), none in the community.
GOLD'S DROPS FURTHER
Compared to where we were this time on yesterday, the gold price is down -US$7/oz to US$1800/oz in early Asian trading.
EQUITIES MIXED
The NZX50 Capital Index is trading down -0.2% near the end of its session. The ASX200 is up +0.6%. Tokyo is closed for a public holiday, and Hong Kong may closed for a typhoon but is up in very early trade. Shanghai is up +1.7% in early trade. Earlier, the S&P500 ended its session up +0.8% and back within 0.5% of a record high.
SWAP & BONDS RATES LOWER
We don't have today's closing swap rates yet and if there are significant ongoing changes we will note them here. They probably flattened again. The 90 day bank bill rate up + bp at 0.46%. The Australian Govt ten year benchmark rate is up +2 bps at just on 1.20%. The China Govt ten year bond is unchanged at 2.95%. The New Zealand Govt ten year is actually down -1 bp at 1.55% and now well below the earlier RBNZ fix of 1.60% (+7 bps). The US Govt ten year is back up a sharp +8 bps to 1.29%.
NZ DOLLAR FIRMER
The Kiwi dollar has made a small comeback today to just on 69.5 USc. Against the Aussie we are little-changed at 94.5 AUc. Against the euro we are firmish at 58.9 euro cents. So the TWI-5 has risen to just under 72.6. Most of these rises happened overnight and some of it is being wound back down in local trading today.
BITCOIN JUMPS BACK UP
The bitcoin price is now at US$32,044 and up a sharp +7.6% from this time yesterday. Volatility in the past 24 hours has been extreme at +/- 5.3%.
This soil moisture chart is animated here.
Keep ahead of upcoming events by following our Economic Calendar here ».