A review of things you need to know before you go home on Tuesday; some minor TD changes, imposter scam warning, household inflation low and even, Christchurch house building strong, swaps & NZD stable, & more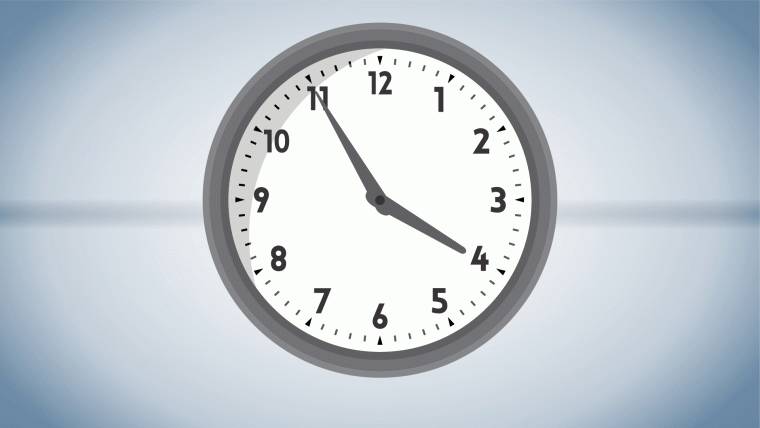 Here are the key things you need to know before you leave work today.
MORTGAGE RATE CHANGES
No changes to report today.
TERM DEPOSIT RATE CHANGES
Wairarapa Building Society (WBS) has cut its 1yr and 18mth TD rates by -5 bps. ICBC Bank has raised their TD rates for all terms from 6 months to 5 years.
IMPOSTER SCAM
The FMA is warning investors to be wary of scammers impersonating New Zealand-based derivatives issuer Rockfort Markets Limited. They are using www.rockfortmarket.net, www.rockfortcrypto.com, and www.rockfort-markets.com instead of the correct we address to perpetuate this scam. Most of the investors caught up in this are based overseas. It is a risk that obviously extended to every other institution and there seems little NZ authorities can do about this type of imposter scam.
KICKING THE COAL HABIT
Fonterra converted from coal-fired to a wood pellet boiler at its Te Awamutu plant today (#20 as coal-free) and announced its next site to exit coal - its Stirling cheese plant in Otago as #21. After that, eight out of Fonterra's 29 sites will remain to be removed from using coal.
CHRISTCHURCH HOUSE BUILDING STRONG
Analysts at Blackburn Management are reporting that there were 553 residential dwellings consented in the greater Christchurch area in June. Despite all of the talk about the rising cost and limited supply of building materials, the number of new residential dwellings being consented is remaining strong in the Garden City. Year to date there have been 2,955 new dwellings consented, which is an increase of +22% compared to the 2,415 dwellings consented for the same period in 2020.
NET WINNERS OR LOSERS? ANSWER IS, IT'S ABOUT EVEN
Reserve Bank analysis has found the reduction in term deposit and mortgage rates between 2016 and 2020 lifted households' net incomes by just +0.1% - other things constant.
SURPRISINGLY LOW AND EQUAL ACROSS THE BOARD
Stats NZ released its household living cost data to June today, a delayed release from the July 9 CPI release. It paints a picture of a remarkably shallow dispersal across a range of key demographic groups. CPI rose +3.3% in the year to June, but this Household living-costs price index rose just +2.5% overall. For Māori the increase is +2.6%, for superannuitants it is +2.8%, for beneficiaries it has been +3.0%. It will be no surprise that for the wealthy (the highest-expenditure household group) the increase is the lowest, just +2.3% while at the other end of the scale, the lowest-expenditure household group it is up a higher +2.6% per year. What will be a surprise is how low these HCPI rises have been, less that CPI, but more than the last time average weekly gross earnings were reviewed at +1.1% in the year to March. The spread between household groups is very low. The June labour market statistics are due out on August 4.
PROFITS HOLD UP
Chinese industrial profits are up strongly in June, up +45% above the pre-pandemic level in June 2019, an encouraging result after more concerns about a loss of economic momentum there.
UNRELENTING PRESSURE
There were 172 new community cases in NSW today with a record 87 not assigned to known clusters, and another 10 in the community (but isolated) in Victoria and where their lockdown has been lifted. But the border with NSW remains closed. South Australia is also in lockdown but may be out of it soon. Queensland has closed it border with NSW, which is a last-resort action for them. There was one new case in New Zealand, none in the community.
GOLD SOFT
Compared to where we were this time on yesterday, the gold price is down -US$6/oz to US$1799/oz in early Asian trading.
EQUITIES MIXED AGAIN
The NZX50 Capital Index is down another -0.5% near the end of its Tuesday session. The ASX200 is up +0.5% in early afternoon trade. In Asia however, the openings are grim again in Hong Kong which is down a further -0.5% but Shanghai up +0.3%. Tokyo is up another +0.4% in early trade today. The S&P500 ended today's session up a modest +0.2% but that was a new record high.
SWAP & BONDS RATES LOWER
We don't have today's closing swap rates yet and if there are significant ongoing changes we will note them here. They are probably unchanged. The 90 day bank bill rate is up +2 bps at 0.47%. The Australian Govt ten year benchmark rate is up +1 bp so far at just on 1.20%. The China Govt ten year bond is down -1 bp at 2.91%. The New Zealand Govt ten year is actually down -3 bps at 1.49% and now below the earlier RBNZ fix of 1.52% (+2 bps). The US Govt ten year is also up +2 bps to 1.28%.
NZ DOLLAR FIRMISH
The Kiwi dollar has firmed slightly today to 69.9 USc although most of that firmness happened last night. Against the Aussie we are unchanged at 94.8 AUc. Against the euro we are also unchanged at 59.2 euro cents. The TWI-5 is now just over 72.9.
---
Support us AND go ad-free! Find out how.
---
BITCOIN SETTLE'S BACK
The bitcoin price is now at US$36,521, down -5.2% in partial retreat after yesterday's big jump. Earlier today it did very briefly hit US$40,000 and since has fallen steadily. Volatility in the past 24 hours has been very high at +/- 5.6%.
This soil moisture chart is animated here.
Keep ahead of upcoming events by following our Economic Calendar here ».