Much-anticipated decision to give 165,000 migrants currently in NZ a one-off pathway to residence welcomed across the board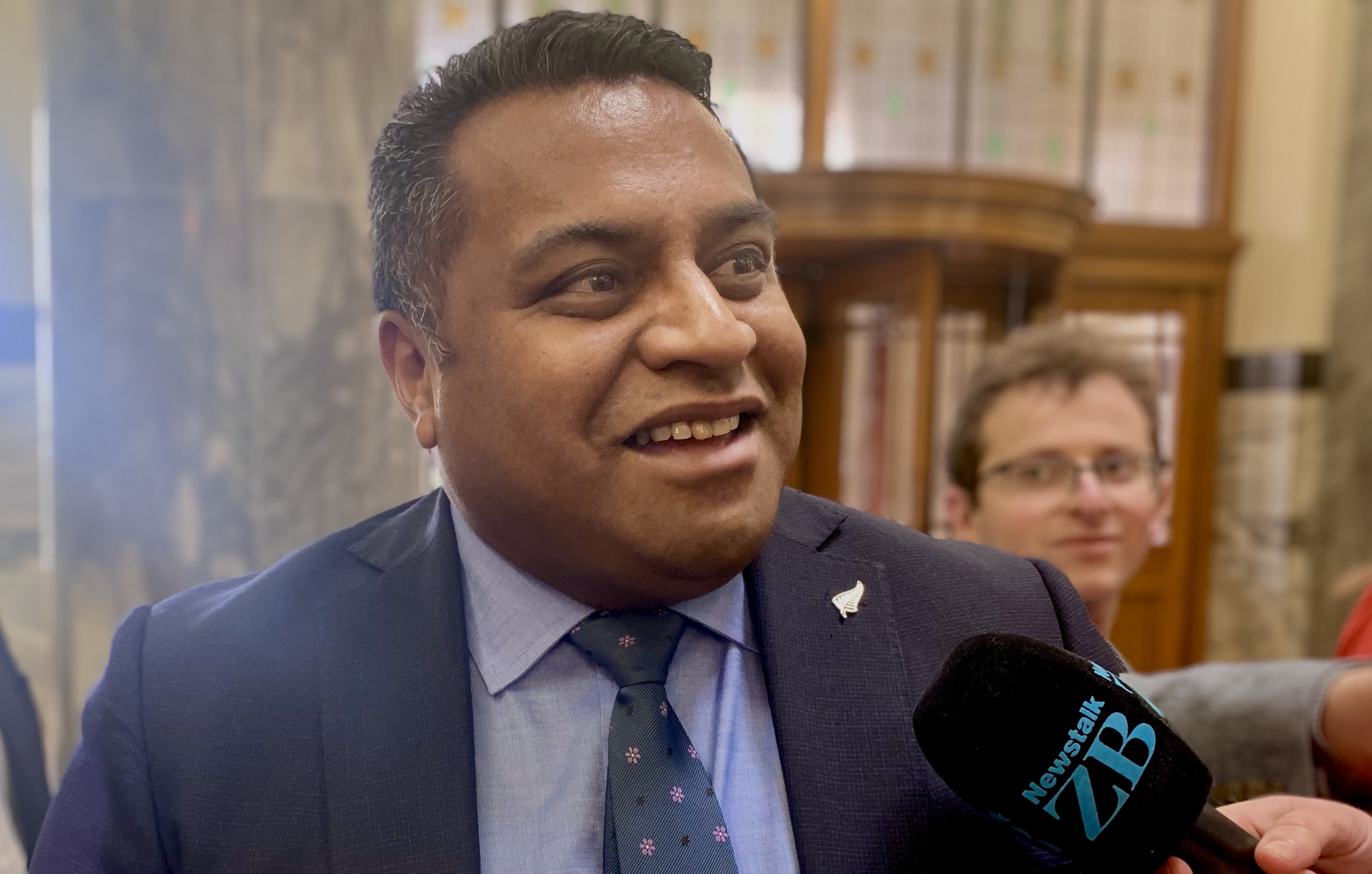 The Government's decision to provide around 165,000 migrants currently in New Zealand with a one-off pathway to residence is being welcomed by business groups, unions, National and the Greens.
The main criticisms Immigration Minister Kris Faafoi faces are, what took him so long and can Immigration New Zealand actually pull this off?
The one-off Resident Visa will be available to most work-related visa holders, including Essential Skills, Work to Residence, and Post Study Work visas and their immediate family members.
To be eligible, the principal applicant must have been in New Zealand on September 29, 2021 and must hold or have applied for (and subsequently be granted) one of the eligible work visas. They must also meet one of the following criteria:
lived in New Zealand for three or more years, or
earn above the median wage ($27 per hour or more), or
work in a role on the Long Term Skill Shortage List, or
hold occupational registration and work in the health or education sector, or
work in personal care or other critical health worker roles, or
work in a specified role in the primary industries.
The visa will also be available for those who enter New Zealand as critical workers, and their families, for roles six months or longer until July 31, 2022.
Faafoi said, "The changes give migrants certainty about their future here, allowing them to continue putting down roots, and will help reunite many families who were separated by the border restrictions that prevent Covid-19 entering the community…
"Employers will now have the opportunity to retain their settled and skilled migrant workers, reflecting the critical part they play in our economy, essential workforce and communities.
"Immigration New Zealand estimates the eligible visa holders will include over 5,000 health and aged care workers, around 9,000 primary industry workers, and more than 800 teachers. There are also around 15,000 construction and 12,000 manufacturing workers on relevant visa types, some of whom will be eligible for the one-off pathway.
"These people have all played an important role in keeping our country moving over the last 18 months.
"The Government is committed to rebalancing the immigration system for those who can come to work, study and live in New Zealand once our borders re-open. The 2021 Resident Visa is part of this.
"This initiative addresses that immediate issue while work on the immigration rebalance looks longer term at preparing for the eventual reopening of New Zealand's borders.
"But our message to industries and employers remains clear; they need to look for ways to build resilient workforces and to attract, train and retain local workers and reduce their reliance on low-skilled migrant labour."
National: 'A panicked reaction'
National's Immigration spokesperson Erica Stanford, who has been campaigning hard on the matter, said, "While this is a good move, why did it take Mr Faafoi so long to solve the problem? We know of some highly skilled migrants, such as Ōtaki doctor Harding Richards, who simply gave up and left the country, but how many more examples are there?
"It is unacceptable that delays in processing residence visas have been left to explode out of control for three years, to a point where the only option the Minister now has is to fast-track residence to 165,000 people.
"Granting residence to 165,000 people is a panicked reaction from a Government who had no other choice because it broke our immigration system. 
"The Minister must now increase the number of staff in the residency processing team, otherwise migrants will simply move from one long queue of misery to another. This team processes around 33,000 visas annually, even with a fast-tracked process, a 230 per cent increase in productivity to 110,000 applications in a year is an impossible task.
"National is also calling for all split migrant families who are eligible for the 2021 Residence Visa to apply in the first phase on December 1 to expedite their family reunification. We must prioritise split migrant families."
Greens: What about the marginalised?
Green Party Immigration spokesperson Ricardo Menéndez March said, "Today's announcement is a significant step towards an inclusive Aotearoa that welcomes people into its communities who bring their experiences and perspectives, as well as much-needed skills.
"However, we know there is still work to be done. For a start, we need to remove the ableist health requirements that prevents disabled people from obtaining residency.
"Additionally, the Government needs to urgently set up a planning range for the residency programme, and resource INZ accordingly to stop current and future visa processing backlogs.  
"We will also continue to push for an amnesty for people who have overstayed their visas, consistent with what has been proposed by the Pacific Leadership Forum's.
"We will also keep campaigning to ensure that low-income migrants have realistic pathways to residency. People who earn below the median wage are often in exploitative industries such as hospitality and with visa conditions that attach them to single employers, and should not be left out of the one-off residency programme." 
Business group: 'The most significant immigration change in decades'
The Employers and Manufacturers' Association called the change "the most significant immigration change in decades".
"Minister Kris Faafoi and Immigration NZ have copped a fair amount of flak in the past few months, but a response of this magnitude shows that they have listened and responded to the feedback we have been providing," EMA CEO Brett O'Riley said.
"This response will go some way to easing the pressures businesses continue to face in sourcing skilled and willing people to fill what we have called the skills chasm in New Zealand workplaces…
"We see opportunities over the next 12-36 months to retrain local workers, young and old, who have been displaced by COVID-19 impacts. While this happens, we will have over 100,000 new migrant residents to help address that interim gap, and while the Minister and his team continue to work on the broader long-term immigration reset."
Unions: Certainty welcome
Council of Trade Unions president Richard Wagstaff said, "Working people on temporary visas can face great uncertainty, and for some the restrictions on their employment have left them vulnerable to exploitation. The CTU believes that this announcement today will significantly reduce migrant exploitation and is a welcome step towards ending this scourge in New Zealand.
"The CTU is looking forward to working with the government on the rest of its immigration reset programme, to ensure a balanced approach to migration policy that supports our shared goals of a high-wage, highly skilled and productive economy."
Details
The application process for the 2021 Resident Visa has been simplified; the goal being to see the majority of applications granted within a year of the category opening.
Applications for the 2021 Resident Visa will open in two phases; on December 1, 2021 and March 1, 2022.
Immigration New Zealand will contact visa holders who are eligible to apply from December 1 by the end of October with more information about the application process.
An eligibility checker is available on Immigration NZ's website.