HSBC hikes 6 month mortgage rate by 50bp, remains cheapest of any bank mortgage rate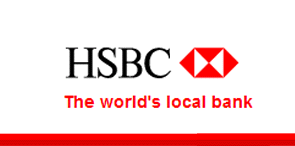 HSBC has hiked its six month fixed home loan rate by 50 basis points, but it remains the lowest mortgage rate on offer by a bank.
HSBC has lifted its six month fixed rate to 5.49% from 4.99%. Despite the hike, HSBC's six month rate remains well below the six month rates on offer from the major banks with Westpac the next lowest, 76 basis points higher, at 6.25%. After HSBC's six month rate, the next lowest mortgage rate on offer by a bank is HSBC's one-year fixed rate of 5.99%. See all bank mortgage rates here.
The catch to HSBC's low rates is, however, that customers must have a mortgage worth NZ$500,000 or savings of NZ$100,000 to qualify for a loan.
The increase comes after HSBC held its six month fixed rate when other banks hiked their ones in the wake of the Reserve Bank's July 29 increase in the Official Cash Rate (OCR) by 25 basis points to 3%. The Reserve Bank last week left the OCR unchanged at 3%.
Meanwhile, HSBC has also cut its two, three and five year fixed rates by 25, 10 and six basis points, respectively. HSBC's two-year rate now stands at 6.49%, three-year rate at 6.99% and five-year rate at 7.59%.