HSBC June quarter mortgage growth slow, September growth 'quite good'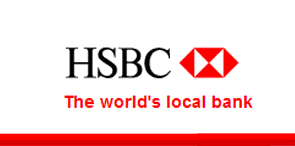 HSBC, which is able to boast of offering the lowest advertised mortgage rate of any bank in New Zealand, increased its residential mortgage book by just NZ$5 million in the June quarter.
HSBC's June quarter General Disclosure Statement shows its total mortgages stood at NZ$939.9 million at June 30, up from NZ$934.9 million at March 31.
The June 30 balance is down almost NZ$100 million from NZ$1.039.7 billion at June 30, 2009.
HSBC has been focusing on high net worth customers for the past couple of years having introduced HSBC Premier, its premium international banking service, in October 2008. This came after it sold about NZ$700 million worth of mortgages to Kiwibank in 2007, which it had acquired from AMP four years earlier.
Under the terms of HSBC's premier offering, customers' must have mortgages worth NZ$500,000 or savings of NZ$100,000 to qualify for a loan.
On September 20 the bank hiked its six-month fixed mortgage rate – for premier customers - by 50 basis points to 5.49% from 4.99%. Despite the hike, HSBC's six month rate remains well below the advertised six month rates on offer from the major banks with Westpac the next lowest, 76 basis points higher, at 6.25%.
After HSBC's six month rate, the next lowest advertised mortgage rate on offer from a bank is HSBC's premier one-year fixed rate of 5.99%.
The bank's premier two, three, four and five year rates are also lower than those advertised by its rivals. See all bank mortgage rates here.
However, HSBC has separate, higher and unadvertised, rates for non-premier customers. John Barclay, HSBC's head of personal financial services, wouldn't disclose what these rates were or how many non-premier customers the bank now has.
He did say, however, that HSBC's number of non-premier customers was still quite high with lower average loan sizes. Barclay noted HSBC had launched a campaign promoting its premier loans in April, and renewed its push on September 20, promoting its competitive rates.
"What we're also seeing, given our high net worth individuals, is they are being prudent in this economic environment," said Barclay.
"They continue to pay down debt as they're perhaps not so comfortable with the overall global economy."
That said, the bank was now "picking up" mortgages.
"Once you get our September numbers, you'll see some quite good growth in there."
Meanwhile, the percentage of HSBC's mortgages at loan to value ratios of more than 80% fell to 4.9% at June 30 from 7.15% a year earlier.
The bank's total unaudited comprehensive income - which includes profit after tax and income from other activities such as hedges - for the six months to June was almost flat at NZ$25.036 million versus NZ$25.273 million in the same period a year earlier.
* This article was first published in our email for paid subscribers earlier today. See here for more details and to subscribe.