Banks offering borrowers & mortgage brokers specials as they chase new home lending business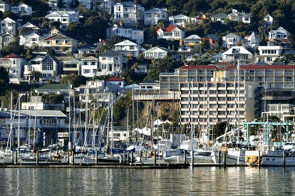 With weekly new mortgage approval figures mired below 5,000 and little sign of a spring housing market bounce, some banks are going the extra mile to try and entice home buyers into the market and incentivising mortgage brokers to bring them business.
ASB, ANZ, National Bank and Westpac have offered, or are offering, spring specials.
They come as Reserve Bank data shows mortgage approvals for each of the last three weeks below 5,000 at 4,958, 4,890 (for the week to October 8 revised up from an initial figure of 4,621) and 4,894 respectively. Those are near the non-public holiday week low of 4,686 recorded in the week to September 10, the low since the Reserve Bank series launched in 2003.
On a 13 week basis the figures for the past three weeks are down 25% year-on-year. At NZ$626.3 million, NZ$614.7 million and NZ$646.1 million, value wise mortgage approvals for all three weeks are all down 27% year-on-year.
The big four banks - ASB, ANZ (including National Bank), BNZ and Westpac - plus Kiwibank are all prepared to lend more than 80% of a house purchase price to certain customers'. And the spring push comes at a time when most economists don't expect the Reserve Bank to hike the Official Cash Rate, currently at 3%, until next March.
Westpac launched a campaign for mortgage brokers on Monday offering an additional 0.20% commission, over and above the current commission they receive,  for new residential lending approved and advanced before the end of the year.
The Westpac offer is available for all new residential lending of NZ$250,000 or more and to both new and existing Westpac customers. It applies to mortgages with loan to valuation ratios (LVRs) of 80% or less, and to receive the offer, all new lending must be approved and advanced during the term of the campaign.
Meanwhile ASB recently ran a one week special offering a six month new lending rate of 5.95% per annum and a 12 month new lending rate of 6.3%. Those rates are below the bank's advertised rates over six and 12 months of 6.35% and 6.45%, respectively. See all bank mortgage rates here.
However, the catch was that the mortgage must be worth more than NZ$300,000 and half the money lent needed to be borrowed on ASB's floating rate, currently 6.25%. There were no restrictions placed on LVRs.
Sister banks ANZ and National are also offering specials. For new residential loans, they are offering to pay up to NZ$1,000 towards customers' legal costs and waive the application fee for mortgage applications received and approved between October 3 and November 30 and settled by December 31.
ANZ and National are offering mortgage brokers an extra 0.10% bonus commission for applications received and approved between October 3 and November 30 and settled by year's end. They say new residential lending must top NZ$50,000 in value for borrowers to be eligible.
Separately, in a recent interview with interest.co.nz Kiwibank CEO Paul Brock urged potential first home buyers to take the plunge.
"I think at the end of the day there's no right or wrong time to get into the (housing) market," Brock said.
"The key is actually whether customers themselves can actually afford it, afford the loan. And that should be the primary driver."