Reserve Bank's call to leave the OCR at 2.5% extends record 'no change' run to 11 straight rate setting decisions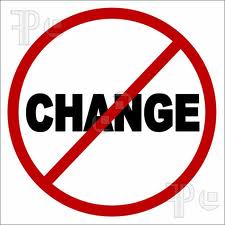 By Gareth Vaughan
The Reserve Bank's decision to leave the Official Cash Rate (OCR) at its record low of 2.5% last week further extends the longest period of an unchanged OCR since its introduction in March 1999.
It's the eleventh straight rate setting decision where the Reserve Bank has left the OCR at 2.5%. It last made a change, via a 50 basis point cut on March 10, 2011 following the February 22 Christchurch earthquake. The only previous comparable runs were nine consecutive no changes - with the OCR at 7.25% between January 26, 2006 and January 25, 2007 - and eight leaving it at 2.5% between June 11, 2009 and April 29, 2010.
The next OCR decision, including a full Monetary Policy Statement (MPS) and press conference, is due on September 13 and will be the final one fronted by Governor Alan Bollard before his second five-year term ends on September 25. The first OCR announcement fronted by new Governor Graeme Wheeler will be on October 25, with his first MPS and press conference scheduled for December 6.
New Zealand bank economists are split between expecting the next OCR move in either March or June/July 2013, with increases predicted. Independent forecaster Infometrics picks mid-2013, while New Zealand Institute of Economic Research economists say the OCR could be on hold into 2014. See more here in Alex Tarrant's story.
The Reserve Bank is tasked with keeping inflation between 1% and 3% on average over the medium-term. The Consumers Price Index for the year to June rose 1%.
Before the introduction of the OCR in 1999, the Reserve Bank used a range of other instruments to control inflation, including influencing the supply of money and signalling desired monetary conditions to the financial markets via a "Monetary Conditions Index."
This article was first published in our email for paid subscribers this morning. See here for more details and to subscribe.