Latest RBNZ credit statistics show that the rate of borrowing by New Zealanders is steadily increasing again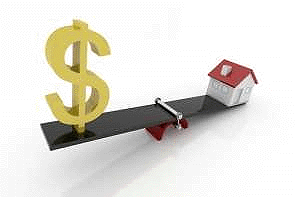 The borrowing rates of Kiwis are continuing to increase, with the annual rate of growth in mortgage lending now at its highest level since November 2008.
New Zealanders owed NZ$181.37 billion on mortgages as at April according to official Reserve Bank figures. This figure was 4.9% higher than at the same time a year ago.
The total household claims figure, which includes credit card debt, was NZ$194.61 billion, up 4.7% on the same month last year. This is also the fastest rate of annual growth since November 2008.
On a seasonally adjusted basis, the household claims figures are up 0.5%, which is the same rate of increase for March (the figure having been readjusted up from 0.4%). These figures have been steadily rising as well with the 0.5% monthly rate of growth being the strongest since early 2008.
The figures are watched closely by the Reserve Bank, which has been expressing concern about the housing market, particularly in Auckland. RBNZ Governor Graeme Wheeler talked at length about the housing market in a speech this week and also indicated that the RBNZ was ready to use its newly acquired "macro-prudential tools".  See here for our stories on macro-prudential tools.
But while house prices are now showing signs of strength not seen since the last boom in the early-to-mid-2000s at the moment the credit growth is not galloping like it did then. In those days the monthly household borrowing figure was rising by as much as 1.5%, with 12-monthly rises of over 15%
However, the latest figures will ensure the RBNZ remains extremely wary about developments.
Elsewhere among the latest debt statistics, agricultural borrowing has dropped very slightly in April to NZ$50.33 billion, having hit the NZ$50 billion mark in February. However, the annual rate of growth in agricultural lending has remained at 5.2%.
Business lending, having slumped in March, saw its biggest jump since late 2011, rising by over NZ$1 billion to NZ$79.58 billion and an annual gain of 2% up from just 1.4% the previous month.