A major bank pulls back from sub 5% mortgage rate, ends Classic special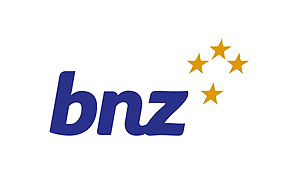 BNZ has withdrawn is 4.95% one year fixed mortgage rate available as part of its Classic product range.
The rate now reverts to 5.25% as a Standard product.
The change positions BNZ as the bank offering the highest one year mortgage rate.
BNZ introduced its 4.95% special rate on May 6, 2013.
Late last week, Kiwibank raised rates too, for its 4 and 5 year fixed rate products.
See all advertised mortgage rates here.
| | | | | | |
| --- | --- | --- | --- | --- | --- |
|   | 1 yr | 2 yrs | 3 yrs | 4 yrs | 5 yrs |
|   |   |   |   |   |   |
| | 4.95% | 5.45% | 5.80% | 6.10% | 6.30% |
| | 4.95% | 5.45% | 5.75% | 5.95% | 6.25% |
| BNZ | 5.25% | 5.40% | 5.80% | 6.10% | 6.30% |
| Kiwibank | 4.89% | 5.25% | 5.65% | 6.10% | 6.25% |
| | 4.94% | 5.45% | 5.90% | 6.15% | 6.25% |
|   |   |   |   |   |   |
| Co-op Bank | 4.94% | 5.35% | 5.75% | 5.99% |   |
| HSBC Premier | 4.99% | 4.99% | 4.99% | 5.50% | 5.75% |
| SBS / HBS | 4.95% | 4.99% | 5.65% |   | 5.65% |
| | 4.88%* | 5.30% | 5.75% | 6.10% | 6.30% |
--------------------------------------------------------------
Mortgage choices involve making a significant financial decision so it often pays to get professional advice. A Roost mortgage broker can be contacted by following this link »
--------------------------------------------------------------