A review of the things you need to know before you go home on Thursday; Aussie jobs shrinking, their currency tanks; Truckometer moderates; swaps fall; milk volumes up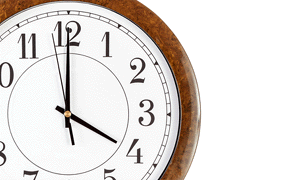 Here are the key things you need to know before you leave work today.
Firstly, the number of Australian unemployed increased by 8,000 in December, the participation rate decreased, and the December unemployment rate was 5.8%. 23,000 jobs were shed, making things a bit more gloomy.
This saw the Aussie sell off sharply, and the Kiwi rose almost a whole cent to 94.4 AUc to the NZD. We are now at out highest rate against the Aussie since December 2005, an eight year high, and now close to the all-time high of 95.5c.
ANZ's 'Truckometer' monitoring, which tracks heavy and light truck kms travelled, showed a slowing of growth from the very fast pace of the last quarter in 2013. The moderation was expected because that hot pace was unlikely to be maintained, says ANZ. The Heavy Truck component is interesting because it has a great record of predicting GDP.
Swap rates have fallen about 3 bps across all terms over the day.
The dairy industry has updated its mik volume stats to the end of November and they show a continuing increase over last year. It was the best November volume on record. But year-to-date volumes are not back yet to pre-drought levels.
Kiwibank business banking has today launched a term deposit offer for businesses. It's launch special targets a 100 day offer of 3.95%, and businesses can use it up to $5 million. The only other bank with a business-focused TD offer is RaboDirect, who also have a $5 mln limit. (RaboDirect's 3 month rate is 3.25% and their top rate is 4.30% for 18 mths.)
In addition, Credit Union South had some action in its TD offer. It added a new 18 mth rate.
Bill English is off to hob-nob with the rich and famous at Davos in Switzerland.
And the Telstra sale of its directories business in Australia has exposed the valuations at Yellow NZ - their bank shareholders may be in for further big writedowns.