A review of the things you need to know before you go home on Monday; median multiple update; job confidence rises a bit; swap rates fall; dry conditions spread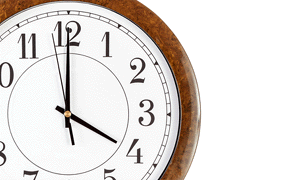 Here are the key things you need to know before you leave work today.
Update: REINZ released its December data right at 4pm today, showing the national median house price hit record high in December of $427,000 (up from $425,000 in November and up 9.8% in a year), but Auckland median fell $20,000 to $600,000 from $620,000 although that is up 12% in a year.
There were 5,688 houses sold in December, down 1.1% from the same month a year ago.
Demographia has released its 2013 survey and rankings.
It says New Zealand houses now cost 5.5 times median household incomes. In Auckland it is eight times. There's been some concerns expressed however about the quality of the New Zealand income data used in this review.
The December Westpac McDermott Miller employment confidence index was out this morning. It rose, but only by a subdued 0.6 points to 103.4 from 102.8.
This resulted in the second best reading over the past two years, but it is a far cry from levels in the 2005-2008 period. The strongest component was the "current job opportunities" bit; the weakest was "expected earnings growth".
Wholesale swap rates shifted lower and flatter to start the week after bond yields fell in New York on Friday (Saturday, NZ time). Today the market was obviously very quiet here given it was a public holiday in Wellington, but during the day the opening rates were confirmed and the curve flattened slightly more.
Similarly, the exchange rate has had a very quiet date too, holding the lower levels that came from the late New York trading. It is a partial holiday in the US as well tomorrow, Martin Luther King Day.
Grocery prices fell on this side of the ditch for our standard list to $148.75, erasing last week's bump up. That is actually 4.1% lower than it was in the same week a year ago. But the equivalent list rose in price in Australia.
It's getting very dry again in some key areas, although todays rain in Taranaki and the EBOP to Gisborne will be welcome. However, it seems this rain missed the north entirely.