A review of the things you need to know before you go home on Thursday; Housing loan approvals down; BNZ lowers three year rate; Consumer confidence highest since January 2007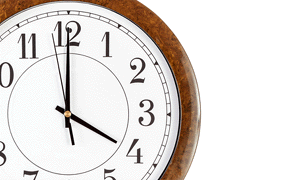 Here are the key things you need to know before you leave work today.
Housing loan approvals for the week ending January 17, 2014 show a continuation of the downward trend in new approvals. Both the number and value of new approvals is down substantially on the same week one-year ago. The data is roughly in line with the numbers recorded for the same week in 2012. 
BNZ have consolidated their three-year home loan offerings and reduced their rate effectively undercutting the other major banks in the three-year space. The new standard three-year rate is 26bps lower following the changes.
On the political front, Prime Minister John Key has announced a shake-up to the education sector with the creation of four new roles for principals and teachers and $359 million of investment in teaching and school leadership over four years.
The latest ANZ Job ads survey revealed a secondly monthly decline. Thanks to a strong October, the quarter ending December showed an increase of 2.8%.
The BNZ-BusinessNZ PMI survey reveals the manufacturing sector has been in expansion for 15 consecutive months. Any reading over 50.0 is considered to show expansion. After strong expansion across the country during November, activity by region was more subdued in the latest report. Also globally, the JPMorgan Global Manufacturing PMI for December was 53.3, which was the highest result in 32 months.
Consumer confidence reached its highest level since January 2007 according to the latest ANZ Roy Morgan survey. While sentiment is up across the board, inflation and house price expectations weakened.
NZ wholesale swap rates consolidated at yesterday's level across most of the curve. The one-year swap rate was marginally higher today.
The NZD was down against most of the majors today and the TWI fell 14 bps from yesterday's close. Not reflected in the RBNZ exchange rate data is this afternoon's announcement regarding weaker than expected Chinese manufacturing numbers. This has knocked the AUD and the NZD/AUD cross rate is now starting to rise.