A review of the things you need to know before you go home on Wednesday; Budget day announced, no tax cuts; LVR restrictions bite hard; affordability poor but stable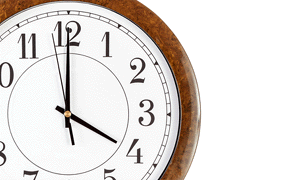 Here are the key things you need to know before you leave work today.
Home loan affordability has stabilised in December, according to the latest Roost Home Loan Affordability Report. Nationally, affordability fell to where a mortgage on a median house purchased in December required 60.7% of median take-home pay, up from 60.6% in November. In Auckland there were improvements but the proportion was much higher than the national data.
Finance Minister Bill English has announced that this year's budget - an election year budget - will be delivered on Thursday, May 15. He says tax cuts are not being considered.
BNZ have cut all its credit card balance transfer rates to 1.00% (for 12 months), matching their offer first made only for their HomeAdvantage cards.
RBNZ LVR ratio lending data to December has revealed an almost complete shutdown of high LVR lending with only 4.7% of loans exceeding an 80% LVR.
The NZIER 'shadow board' announced that it favours an immediate interest rate rise by the Reserve Bank tomorrow. They want to hike rates now.
Petrol pump prices have eased over the past week according to the latest data from MBIE/MED.
Swap rates are ending the day just marginally up, ahead of tomorrow's OCR review. The 90 day bill rate was also up slightly at 2.93%, 2 bps higher than yesterday.
The NZD is ending the day almost unchanged from the 11:10am rate fix the RBNZ uses.