NZIER 'shadow board' favours immediate interest rate rise by the Reserve Bank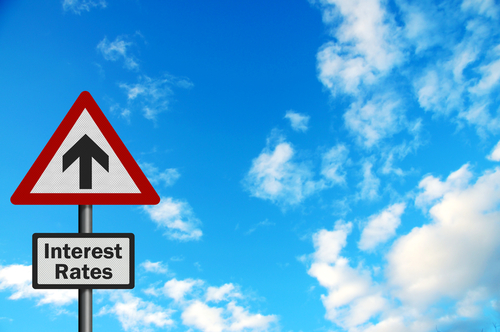 The NZ Institute of Economic Research's "shadow board", comprised of leading economists, academics and business people, has for the first time in its existence suggested that the Reserve Bank should hike interest rates - and says it should do so now.
The "board", which offers its own view of where interest rates should be ahead of the Reserve Bank's decisions on official rates, has, in what NZIER senior economist Kirdan Lees described as a "knife-edge call", come out overall in favour of the RBNZ raising the Official Cash Rate when it is next reviewed tomorrow (January 30).
Members of the nine-strong board each separately give a personal view of where they think interest rates should be ahead of the RBNZ's regular official reviews of interest rates. The views of the "board members" are based on what they think the RBNZ should do, rather than what it might actually do.
On balance the board has very slightly come out overall in favour of the RBNZ moving on rates this week, mainly because three of the nine participants have sharply changed their views on the need for immediate rate rises. 
The RBNZ has itself said that rates will rise this year, but the earlier indications were that it would wait till the March review when it issues its full Monetary Policy Statement and would therefore be able to more fully explain its decision.
However, the economy is showing signs of recovering even more strongly than has been anticipated and December quarter inflation figures were rather higher than economists - and the RBNZ itself - had been predicting.
Therefore there has been strong discussion among economists as to whether the RBNZ might in fact hike rates this week. 
ANZ chief economist Cameron Bagrie - who is on the "shadow board" - is one prominent economist who has changed his view in favour of an immediate rates hike.
Chief executive of Business New Zealand Phil O'Reilly has changed his view from being 100% behind a 2.5% OCR to being 50-50 between an OCR at 2.5% and at 2.75%.
And the other participant with a major change of  view was University of Auckland professor Prasanna Gai, who said that current rates of capacity utilisation in the economy, together with a robust housing market and high debt levels "suggest that the balance of risks to both monetary and financial stability is shifting upwards".
"A moderate increase in the OCR both to complement the LVR [RBNZ "speed limit" policy] and to trim aggregate demand would seem prudent, particularly given the relatively benign international environment," he said.
Other "board" members who had previously supported a higher OCR - and continued to do so in the latest review - were BNZ head of research Stephen Toplis and NZIER principal economist Shamubeel Eaqub.
Since March 2012 the NZIER has been running its "shadow board" exercise, which had these original goals:
to encourage informed debate on each interest rate decision
to help inform how a board structure might operate relative to New Zealand's current single decision-maker model, where the Governor is responsible for making each decision
to explore individual board members using probabilities to express their uncertainty.
Shadow board participants share out 100 points across possible interest rates to indicate what they believe is the most appropriate official cash rate setting for the economy.
For example, if a board member is mostly in favour of rates being 2.5% but also in part has a view there is merit in them being 2.75% they can allocate say 65 of their hundred points to a 2.5% rate and say 35 points to 2.75%.
Combined, these scores form a shadow board view ahead of each monetary policy decision.
Never before has the overall verdict of the board come out in favour of a rise in interest rates. In fact up till the early months of last year there was often a significant groundswell of support for lower rates.
Combining the individual percentage picks of each of the board participants gave an overall result that showed the board was 42% in favour of the OCR being 2.75%, with 13% support for an OCR of 3%. The percentage support for an OCR at 2.5% - which is where it has actually been since being lowered in March 2011- was 39% - down from 55% at the time the last RBNZ review was conducted prior to Christmas.
In addition to those already mentioned, the board also consists of Westpac chief economist Dominick Stephens, Victoria University Professor Viv Hall, NZ Steel & Tube chief executive Dave Taylor, and MYOB executive director Scott Gardiner. All four of those were still in favour of the OCR being retained at 2.5% in the latest RBNZ decision.
MYOB's Scott Gardiner said that with the confidence of small and medium businesses surging ahead in recent weeks there was a "reasonable expectation" of interest rate rises this year, with over half of such businesses expecting interest rates to put at least some pressure on their operations over the next 12 months.
"Rates should remain the same for [the first quarter of the year] to ensure business starts to see confidence translating to business results," he said.