A review of things you need to know before you go home; Wholesale trade sales up; net migration to exceed 30,000; No Warehouse retail debentures; National further ahead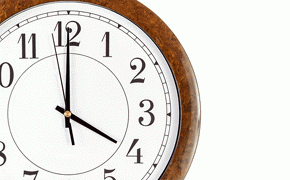 Here are the key things you need to know before you leave work today.
WHOLESALE TRADE
All six wholesale industries experienced a rise in sales between the September 2013 and December 2013 quarter. For the year to December 2013, wholesale trade sales were up 2.6%. Inventories on the other hand experienced a small decline of 0.4%.
INFLUX OF MIGRANTS
Two reports out today show net migration continuing to increase as fewer people leave New Zealand and more people are permanently migrating. The 13th annual Migration Trends and Outlook report is predicting that permanent and long-term net migration will exceed 30,000 from the middle of this year as the economy continues to grow.
NO WAREHOUSE RETAIL DEBENTURES
The Warehouse Group will not be seeking public funding for a foray into financial services. The group has already made a NZ$100 million institutional share placement and will look at bank debt to help fund the balance of this expansion plan.. It is expected the finance arm of the Red Sheds will generate operating earnings for the group of between $25-$30 million.
ROY MORGAN POLL
Today's New Zealand Roy Morgan Poll shows National (48.5%, up 0.5%) increasing its lead over a potential Labour/ Greens alliance (41%, down 1%). Support for Prime Minister John  Key's Coalition partners shows the Maori Party 1.5% (up 1%), ACT NZ (1%, unchanged) and United Future 0.5% (unchanged).
RBA GOVERNOR GLENN STEVENS SPEAKS
Speaking to federal politicians in Sydney, Stevens said rising foreign investor participation was an important phenomenon in the Australian housing market, especially in major cities, but was "less prominent than the headlines you see suggest". According to J.P.Morgan economist Ben Jarman, Stevens also described the current 5% to 6% range on household credit growth as "okay", and said "we shouldn't go back to 15% to 16%% range" from before the global financial crisis, but 8% to 9% growth "would be fast enough".
Jarman said this suggests "some headroom" before Stevens turns more hawkish. If the RBA was to move into macro-prudential tools, Stevens suggested the most effective policy would be to force banks to tighten their stress test parameters for mortgage serviceability criteria, rather than explicitly constrain high loan-to-value ratio lending as the Reserve Bank of New Zealand has done.
And here's the Sydney Morning Herald's coverage of what Stevens had to say.
WESTPAC NZ APPOINTS FORMER BNZ CEO TO BOARD
Peter Thodey, who was BNZ's CEO and managing director for seven years up to 2007, has been appointed to the board of Westpac NZ effective from February 20. Thodey has extensive banking and business management experience and has held a number of high profile directorships. Westpac said no other changes were being made to its board.
WHOLESALE RATES
Swap rates continued to rise across the curve during the day building on rises seen earlier in the week. The 90 day bank bill rate finishes the week at 2.99%.
OUR CURRENCY RISES
The NZD traded sideways against many of the major currencies and is down slightly on the day against the USD. The TWI slipped slightly from this morning's open and sits at 79.26. The TWI is still within touching distance of all time record highs.