A review of things you need to know before you go home on Monday; more mortgage rate rises; more Trans Tasman integration; more business migrants; no wholesale rate changes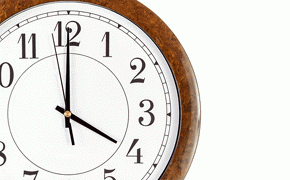 Here are the key things you need to know before you leave work today.
KIWIBANK RAISES TWO MORTGAGE RATES
Their 6 month and 12 month fixed home loan rates were raised today. Resellers of Kiwibank mortgages such as AMP Home Loans made similar moves. Resimac also raised their rates with changes across the board. Here is a wrap-up of last week's (and today's) rate changes for both mortgages and term deposits, identifying who now has the 'best rate' for each term.
BREAKING MORTGAGE CONTRACTS
A mortgage broker says that RBNZ's interest rate hike has prompted a surge of people seeking to break fixed mortgage deals to get a longer term loan. The law allows them to do this, but there could be costs.
REGIONAL CONFIDENCE
For the first time since 2009, every region in New Zealand now has more optimists than pessimists.
TRANS TASMAN INTEGRATION
Today, the head of NZ Treasury has been appointed to the body that oversees the Australian Treasury. At the same time, the head of the Australian Treasury has been appointed to the NZ Treasury board. These moves reinforce Trans Tasman integration. But they may also mean it will be harder for us to be more independent of the Aussies. They now have someone inside. The advantages of a smaller rival is speed, flexibility and originality. Lets hope we keep that.
NEW IMMIGRANT VISA PROGRAM
A new business visa program was announced today which "will encourage migrants to New Zealand to set up high-quality businesses and create new jobs", according to Immigration Minister Michael Woodhouse. It's not a high bar being established; these applicants will only need NZ$100,000 as "minimum capital investment".
FUNERAL AFFORDABILITY
The Government has signaled that it may help with covering the costs of funerals via an increase in the WINZ grant, something that hasn't been changed in over ten years.
SMALL FINANCE COMPANY GETS A CREDIT RATING
FE Investments has been given a 'B' credit rating today by Standard & Poor's.
WHOLESALE RATES
Swap rates are starting the week basically unchanged from Friday, although the short end is up 1 bps. The 90 day bank bill rates is also unchanged today at 3.08%%.
OUR CURRENCY
There has been little change in the NZ dollar again today, markets have run out of reason to change in any direction. The kiwi is 85.4 USc, 94.3 AUc, and the TWI is still just under 80.0 as we head for the weekend here, although remember it trades on in New York until about mid-day Saturday.