Kiwibank raises six month and one year home loan rates as customers move to fixing following OCR hike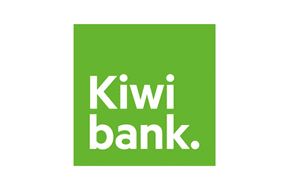 Kiwibank is the latest bank to raise its home loan rates.
Today, it increased two fixed mortgage rates at the short end of their offers.
Their six month fixed rate offer increases to 5.55%, up 15 bps from 5.40%.
This rate last rose on February 14 from 5.25%, which means it has risen 30 bps in 5 weeks.
Their one year fixed rate increases to 5.69%, up 20 bps from from 5.49%.
This rate has risen twice since February 14, starting at 5.45%, then going to 5.49% in the week of February 21.
These new Kiwibank rates have them tracking most of their main rivals (except Westpac) in the one year fixed term.
They only have a noticeable rate advantage in the five year term.
Kiwibank's Christchurch new build specials remain in place with a 0.25% discount on all their fixed rates.
AMP Home Loan rates rose by the same amounts.
See all banks' carded, or advertised, home loan rates here.   
Their fixed rates compare as follows:
| | | | | | |
| --- | --- | --- | --- | --- | --- |
| below 80% LVR | 1 yr | 18 mths | 2 yrs | 3 yrs | 5 yrs |
|   |   |   |   |   |   |
| | 5.85% | 5.99% | 6.49% | 6.85% | 7.40% |
| | 5.69% | 5.85% | 6.29% | 6.60% | 7.20% |
| | 5.69% | 5.85% | 5.95% | 6.29% | 7.20% |
| Kiwibank | 5.69% |   | 5.99% | 6.40% | 6.90% |
| | 5.49% | 5.85% | 5.95% | 6.35% | 7.20% |
|   |   |   |   |   |   |
| Co-op Bank | 5.49% | 5.85% | 5.99% | 6.35% | 7.10% |
| | 5.59% |   | 5.79% | 6.55% | 7.20% |
| SBS / HBS | 5.50% | 5.75% | 5.90% | 6.20% | 6.85% |
| TSB | 5.40% | 5.85% | 5.99% | 6.40% | 7.20% |
--------------------------------------------------------------
Mortgage choices involve making a significant financial decision so it often pays to get professional advice. A Roost mortgage broker can be contacted by following this link »
--------------------------------------------------------------