A review of things you need to know before you go home on Tuesday; big trade surplus, beef and lamb price rises, CPW starts construction, online retail grows strongly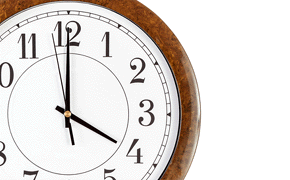 Here are the key things you need to know before you leave work today.
LABOUR PROPOSES MORE RBNZ TOOLS
In a major announcement, the Labour Party has proposed a new Variable Savings Rate tool for the Reserve Bank and extra an objective in Reserve Bank Act to target current account surplus. They confirmed they want KiwiSaver to be universal taking up to 9% of earnings.
SPEED LIMIT EFFECTIVE
The share of high LVR lending, after exemptions, fell in March to 3.6% of all home loan lending commitments, according to RBNZ data released today. Although similar, this is not quite the same as the RBNZ's 'speed limit' standard, but it does show banks now have plenty of room to make high LVR loans now. The RBNZ said all banks are in compliance.
ANOTHER BIG TRADE SURPLUS
Monthly exports to $5 bln for the first time ever. Our trade surplus rose to $920 mln, a record for a March month. 
KIWIBANK RAISES VARIABLE MORTGAGE RATES
The state-owned bank is the third bank to raise its floating home loan rate following Thursday's OCR hike. It didn't change any term deposit rates however. AMP and NZ Home Loans followed suit.
ONLINE RETAIL GROWING BUT MOMENTUM SLOWING
The latest BNZ online survey shows 9% growth from a year ago, but this is slower than last month. Purchases at domestic sites were 5% higher, purchases at overseas sites were 15% higher. Still, 60% of online sales are made with domestic merchants.
CRAIGS IP RAISES CASH MANAGEMENT TRUST RATES
These broker CM interest rates have gone up by between 15 and 20 bps today.
BEEF AND LAMB PRICES RISE
There has been a jump in both beef and lamb prices this week, especially in the North Island. That ends an 8 week soft period. Wool prices firmed noticeably also.
BIG IRRIGATION PROJECT STARTS
Construction has officially started on the Central Plains Water irrigation scheme in Canterbury. In addition to extending irrigated Canterbury land, it will also replace most groundwater bore use in the region enabling key local rivers to flow fuller again.
WHOLESALE RATES TAKE A REST
Swap rates slipped 1 bp today for 1, 2 and 3 years and rose 1 bps for 7 and 10 years, so very little movement today. The 90 day bank bill rate rose one bp today back to 3.30%.
OUR CURRENCY
The NZ dollar went sideways today with virtually no reaction to the big trade surplus. The NZD is now at 85.3 USc and 92.3 AUc. The TWI is at 79.5.