A review of things you need to know before you go home on Thursday; we meet China regs, NZ FDI sees little China investment, rate change flurry, wholesale rates ease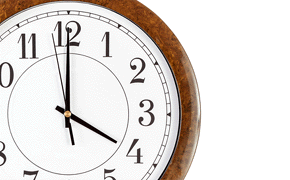 Here are the key things you need to know before you leave work today.
STANDARDS MET
Most of New Zealand's infant formula production has been approved for export to China under new regulations that come into force today. There are still a few to go, but the Infant Nutrition Council thinks all will gain approval soon. Synlait is a laggard, but confident.
CHINA'S PMI HANGS IN THERE
In their official monitoring, China's factory activity picked up slightly in April suggesting that the world's second largest economy is beginning to stabilise. This large company PMI came in at 50.4 up from 50.3 in March and indicating minor expansion.
A RARITY
We haven't seen many strikes in a while, but one started today in Northland by drivers. These drivers are claiming upper-class status among drivers. They drive tankers. There is a severe shortage of qualified drivers at present and there are calls to allow migration to ease the shortages. Basic skills are back in demand.
MRP HAS A NEW BOSS
Mighty River Power has searched the world for someone to replace Doug Heffernan. They new appointment is an internal one, with the role going to Fraser Whineray.
CHINA BUYUP FEARS OVERBLOWN
China's share of the $100 billion stock of foreign direct investment in New Zealand is just 0.4% ($391 million). Australia dominates at 63% ($63.5 billion), with significant investments in our finance and insurance, retailing and media and telecommunications sectors. The data for a wide range of trade and investment issues was released today.
RATE CHANGE PACE PICKS UP
There were a flurry of mortgage rate changes this morning, and surprisingly some were down. There have also been some term deposit increases by BNZ.
CONSUMER STRESS DROPS
According to the firm than monitors consumer credit information, Kiwis' financial position has strengthened despite the rate hikes.
WHOLESALE RATES FLATTEN
Swap rates fell today following the fall in bond yields in New York last night. The one year fell 1 bp, 2 years fell 2 bps, and terms longer than that fell 3 bps. The 90 day bank bill rate took a breather today too falling back just 1 bp to 3.32%.
OUR CURRENCY
The NZ dollar went sideways yet again today after overnight gains due to USD weakness. The NZD is now at 86.1 USc and 92.8 AUc. The TWI is at 80.0.