New Zealand records its second highest ever net monthly migration gain; 4100 net arrivals in April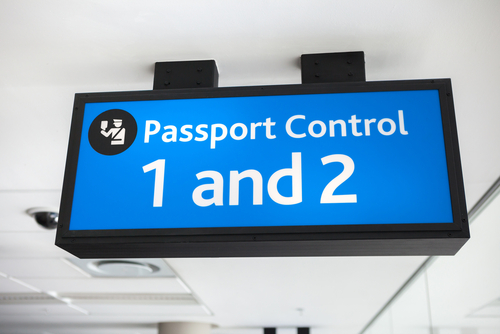 Immigrants are continuing to pour into the country, with the impact likely to be more pressure on the housing market and interest rates.
Statistics New Zealand said that in April the country had a seasonally-adjusted net gain of 4100 migrants. This is the second-highest ever total and follows a March figure (3800), which had also been a second-highest ever.
In the past three months, on a seasonally-adjusted basis, the country has seen a net 11,530 migrants come in.
Such a rate, if continued, would give the country an annual gain of over 46,000, which would easily be the most ever.
Month-by-month the inflow is exceeding official expectations. The key reason for the growing net migration numbers has been far fewer Kiwis choosing to leave for Australia - as the economy across the ditch is now seen as far less favourable than the conditions are at home.
The Reserve Bank watches the migration figures closely, because of the potential impact on such things as the labour and housing markets.
In recent weeks the central bank has clearly become more concerned about the rising rates of immigration, which have exceeded its forecasts. In a recent speech, Deputy Governor Grant Spencer said that the easing or removal of the 'speed limits' on high loan to value lending introduced in October "will depend importantly on the restraining impact of interest rate increases and any renewed pressure arising from the net immigration".
ASB economist Daniel Smith said strong migration was "one of the reasons why interest rates will continue to rise over the next couple of years".
The latest migration figures showed that the Government "must take action" to curb the pressure on house prices and inflation, Labour's housing spokesperson Phil Twyford said.
"The Government cannot continue to ignore the housing crisis."
He said a Labour government would "manage migration at stable levels, curb rising house prices by clamping down on speculators and taxing capital gain, and build 100,000 affordable houses".
When Prime Minister John Key was asked this week (prior to release of the new figures) about rising immigration he said it was "a very positive story. I mean the reason that migration is strong is not because there's a lot more people coming to New Zealand – there's a lot less people leaving New Zealand".
On the possibility of taking fewer migrants, Key said: "The Government always plays around with that kind of inflow if you like but let's remember that over half of those people that come to New Zealand are in the skilled migrant category."
RBNZ 'too conservative'
Deutsche Bank New Zealand chief economist Darren Gibbs said even if were to be assumed that migrant inflows have peaked in April it seemed likely that the RBNZ's assumption regarding the near-term migrant arrivals would prove "too conservative".
"Stronger-than-expected migrant flows risk reigniting the housing market and thus remain a key source of upside risk to the RBNZ's growth and domestic inflation forecasts (as the RBNZ has itself identified). Net outflows to Australia seem unlikely to strengthen materially until the Australian labour market finds a firmer footing (which could be some time yet according to our Australian colleagues)."
On a seasonally-adjusted basis in April just a net 390 Kiwis left the country - which is the lowest total since Stats NZ started publishing the figures in the current form in 1996. In terms of actual (non-seasonally-adjusted) figures, the 1073 net loss of Kiwis overseas in April is the smallest total for an April since 1991.
But while fewer numbers of Kiwis are leaving, greater numbers of non-Kiwis are coming into the country as well. The net seasonally-adjusted gain of 4480 non-Kiwi migrants in April was the highest tally since February 2003. The numbers of non-NZ citizen migrants coming into the country have exceeded 4000 on a seasonally-adjusted basis for each of the past seven months.
For the 12 months to April the net gain in migrants (actual figures) was 34,400. Stats NZ said the only time annual net migration was higher was in 2002 and 2003. New Zealand recorded its highest-ever net gain of 42,500 in the May 2003 year.
Auckland gets most
Within New Zealand, 12 out of 16 regions had a net gain of international migrants, led by Auckland (16,000), Canterbury (5,300), Otago (900), and Wellington (700).
The highest ever seasonally-adjusted tally for a month was in February 2003 (4700), when a large number of overseas students arrived to study at New Zealand universities. 
On an unadjusted basis there was a net gain of 2424 migrants in April. That was actually the most for an April since 1958. Usually the month sees a net loss of migrants as Kiwis head off overseas.
"Net migration has been positive and mostly increasing since September 2012. The increase since then was mainly due to fewer New Zealand citizens leaving for Australia, as well as more non-New Zealand citizens arriving," Stats NZ said.
In the April 2014 year, migrant arrivals numbered 98,800 (up 13% from 2013), and migrant departures numbered 64,400 (down 22%). This resulted in the net gain of 34,400 migrants.
The seasonally adjusted net loss of 200 migrants to Australia in April 2014 was the lowest-ever for the series, which began in 1996.
In the latest year, New Zealand had a net loss of 11,100 migrants to Australia, well down from 34,100 a year earlier. Net gains were recorded from most other countries, led by India (6400), China (6200), and the United Kingdom (5900).
ASB view
ASB's Daniel Smith reiterated that the strong net migration inflows were being largely driven by a continued decline in NZ's net migration deficit with Australia.
"As the Australian labour market improves gradually over 2014, we do expect NZ's net migration inflow to slow down, but annual migration is still likely to peak at around 40,000," he said.
"Strong migration is providing a ready supply of workers and keeping NZ labour market strains low.
"But strong population growth will also create additional housing market pressures and drive stronger domestic demand and inflationary pressures. Given recent data, the RBNZ will have to revise up its migration forecasts once again in the June Monetary Policy Statement, and that will flow through to inflation, housing and interest rate forecasts.  
"Strong migration is one of the reasons why interest rates will continue to rise over the next couple of years. We continue to expect the OCR will rise by 25bps June and December this year, with another 100bps of hikes over 2015 taking the OCR to a peak of 4.5%."