Slower growth and a lower dollar are on the cards for next year, according to ASB's latest economic forecast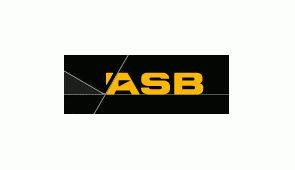 ASB expects economic growth to slow to 3% next year and the high NZ dollar to fall with it.
In its latest Quarterly Economic Forecasts, ASB said it expected the current rate of economic growth to moderate next year, from the current 3.7% GDP growth to just below 3% over the course of 2015.
"The current growth pace is above what the economy can sustain for a long period of time," the report said.
"The RBNZ's (Reserve Bank's) lifting of interests rates is intended to transition the economy back to a sustainable growth pace in a smoother fashion than a hands-off boom/bust cycle would deliver.
"Interest rates have further to rise over time, crimping the mortgage belt further and increasing the cost of debt capital to businesses - though also giving better returns to long suffering savers.
"A further head wind to growth we are wary of is the NZ dollar.
"Given the strength of domestic demand within NZ's recovery and consequent emerging inflation pressures, the RBNZ does want to get interest rates up from low levels to avoid overheating occurring.
"But the reality is that, with NZ ahead of much of the developed world in lifting interest rates, a floor is being put under the NZ dollar.
"The NZ dollar is likely to remain fairly strong until NZ's interest rates are no longer seen as advantageous - either through rates in the major economies finally catching up or the risk environment flicking the switch to worrying about the safety of capital.
"Next year we do see the the NZ dollar starting to soften on a sustained basis.
"The RBNZ is about halfway through its tightening cycle and we expect it will finish in the second half of next year.
"By that point other countries will be either lifting interest rate themselves or be very close to it, reducing the yield advantage of NZ dollar denominated assets.
"So even though growth will be slowing to a more sustainable pace, over time some moderation in the NZ dollar will help create a bit more balance within the economy.
"Meanwhile, continued NZ dollar strength is one factor likely to keep the RBNZ on hold until late in the year," ASB said.
ASB's economists expect the OCR to peak at 4.5% in the second half of next year.