A review of things you need to know before you go home on Monday; fixing our poor population estimates, Xero's new marketplace, NZI dumps on the Nat's FHB policy, currency excitement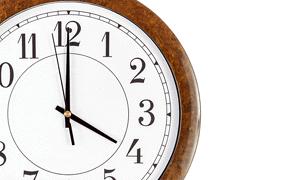 Here are the key things you need to know before you leave work today.
TODAY'S MORTGAGE RATE CHANGES
Heartland Bank finally pushed through its floating rate increase from the last OCR rise, up 25 bps to 6.70%. Mortgages however aren't Heartland's most competitive business sector, although they are strong in reverse equity products.
TODAY'S DEPOSIT RATE CHANGES
There have been no savings or term deposit rate changes today.
BETTER STATS REQUIRED
One thing the Census highlighted was how poor the StatsNZ population estimates have been. They significantly overestimated. NZIER is calling for more investment in that area to improve population forecasting, pointing out that major infrastructure investment decisions are based on them. "Investing wisely today for the New Zealand of tomorrow requires a detailed understanding of how many people there will be and where we will work and live."
IMPRESSIVE GROWTH, BUT ...
Xero has launched an add-on marketplace, allowing all sorts of functionality to use its accounting software as the core to a mix-and-match SME business system. In fact, they now have 350 such add-on partnerships giving it both an international scale, and a key flexibility for its users. But also today, its rival MYOB trumpeted its growing cloud profitability, something Xero is struggling with as it concentrates solely of growth.
'VOTE CATCHER BUT BAD POLICY'
The National Party first home buyer support package has lost a friend in the NZ Initiative. Oliver Hartwich said, "National's announcement does nothing to remove the constraints and roadblocks to building more houses, such as tight land supply and limited infrastructure. All it will do is subsidise demand, which is likely to push prices even higher. It may well be a vote catcher, but it in the long term the policy will exacerbate New Zealand's housing affordability crisis."
WHOLESALE RATES
Swap rates fell marginally again today, down -1 bps across the whole curve. The 90 day bank bill rate is still unchanged at 3.69%.
OUR CURRENCY
Check our real-time charts here. There was some excitement here today with unconfirmed rumours that the RBNZ had intervened at the opening bell, hoping to push the NZD down before Sydney, Singapore, Tokyo and the rest of the markets opened for the week. The NZ dollar fell 60 bps at 9:30am, gained back 40 bps lot long after, but has since retreated. It is now at 83.5 USc. We also fell against the Aussie which is now at 89.6 AUc and the TWI is down to 78.9. Overall, I reckon that if they have intervened and spent real money, they will feel pretty unsatisfied with the result. If they didn't intervene, it is a bit of a puzzle as to why the rates moved when they did.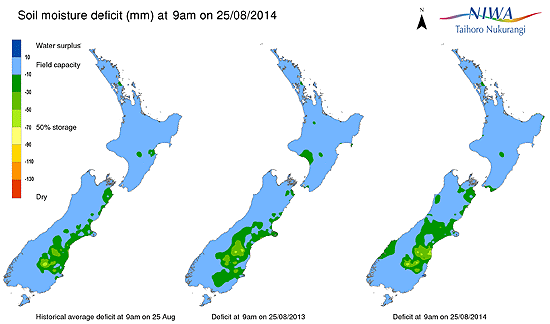 You can now see an animation of this chart. Click on it, or click here.