A review of things you need to know before you go home on Wednesday; Fonterra's gamble, good trade balance, strong LGFA demand, strong securitisation demand, swap rates flatten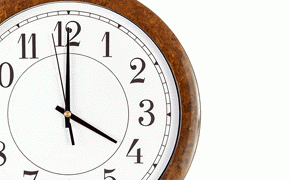 Here are the key things you need to know before you leave work today.
TODAY'S MORTGAGE RATE CHANGES
There were no changes today.
TODAY'S DEPOSIT RATE CHANGES
There were no changes today.
A FLASH IN THE PAN?
The August trade balance came in much better than markets were expecting. There was a $472 mln trade deficit last month, far better than the expected $1.15 bln deficit. In fact the August deficit was less than the July deficit. The usual pattern is that August is the worst month in the year. The result was driven by a large shipment of dairy cattle to China, as well as a sharp lift in the volume of dairy exports. At the same time, imports were surprisingly weak across all broad import types. Some called the strong export surprise "a flash in the pan".
FONTERRA BETS THE WORST IS OVER
The Fonterra payout came in slightly better than analysts were expecting. It is now forecast to be $5.30/kgMS plus a dividend of $0.25-0.35 per share. However note that this still assumes we are near the bottom and that prices will rise from about November onwards. Only time will tell.
GOOD SUPPORT
The LGFA's $270 mln tender today was well supported.
"KEEN PRICING, STRONG DEMAND, QUALITY PRODUCT"
Resimac has bundled up $150 mln of its NZ mortgages into a securitisation which it hopes to sell to both NZ and Australian institutional investors. They say investor interest is strong. Pricing will range for tranches rated AAA down to BB of 1 mth BKBM + 105 bps to +660 bps. Based on today's 1 mth BKBM of 3.68%, that gives the range of 4.73% to 10.28% for investors. Westpac is the arranger and lead manager.
OIL REFINERY STRIKE CALLED
Workers at Marsden Point oil refinery are to strike for two days from Tuesday, October 7. Safety and job security are the issues. They say they are happy to accept a zero pay increase but not the scheduling and contracting out plans of their employer.
SPRING NOT SURGING YET
There is no evidence yet that the mortgage market is responding to a Spring surge. Last week's home loan approvals are pretty static at ~5,600/week, a level they have been at for a while.
WHOLESALE RATES
Swap rates have fallen again today this time from 3 yrs to 10 yrs in a flattening trend. They were down -1 to -3 bps. The 90 day bank bill rate rose another +1 bp to 3.72%.
OUR CURRENCY
Check our real-time charts here. The Kiwi dollar fell first thing today, firstly in expectation of a poor Fonterra result and and secondly in expectation of a poor trade balance outcome. However, neither were as the markets expected, both coming in better than expectations. The NZD bounced a little from the lows and has settled at 80.7 USc. We are essentially unchanged against the Aussie to 91.2 AUc. The TWI is at 78.1.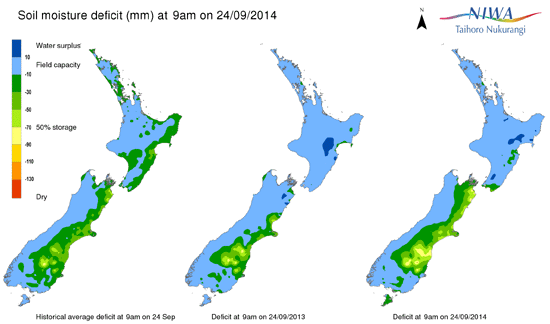 You can now see an animation of this chart. Click on it, or click here.