A review of things you need to know before you go home on Tuesday; term deposit changes, QSBO warning, big earners, high beef prices, worse Govt deficit, no changes to fx rates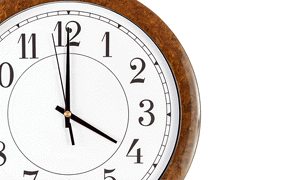 Here are the key things you need to know before you leave work today.
TODAY'S MORTGAGE RATE CHANGES
There were no changes today.
TODAY'S DEPOSIT RATE CHANGES
There were changes today. Firstly, ANZ has raised its 1 year term deposit rate to 4.50%, up 20 bps. This is  matching ASB and Kiwibank, but is at the top end of the range by our large banks. And Heartland Bank have reduced their 'special' three year term deposit from 5.50% down to 5.05% for a $1,000 deposit. For a $20,000 deposit it is reduced to 5.15%.
QSBO 'WARNING'
The NZIER September survey of business opinion is weaker than was expected as firms anticipate flatter conditions ahead. Pricing pressures are rising, and capacity pressures are easing.
WHERE THE BIG EARNERS ARE
Statistics NZ today published its 2013 Census income data and there are some gems revealed. Like, on Census night, 207 teenagers said they were earning $150,000 pa or more. And, 5.2% of people in Wellington City are earning $150,000 pa or more, 3.0% of people in Auckland say the same, as do 2.9% of folks in Porirua, 2.8% in South Wairarapa - and 4.9% of the people in the Chatham Islands ! (There are about 600 people living there and ~30 of them are on big money.)
TAKE YOUR PICK
The final accounts for the Government to June 30, 2014 came in considerably worse than the 11 month accounts suggested. The OBEGAL deficit was $2.9 bln (it was a $200 mln surplus at May). Given that the IRD expects private company taxpayers to accurately forecast their taxable income or penalties apply, this is a two-faced outcome from the Government who face no such penalties. Having said that the full result, including the investment and valuation gains and losses was a surplus of $2.8 bln.
BEEF PRICES TAKE OFF
Sale yards around the country are now reflecting record beef prices, as are processor schedules. This trend may have only just begun. For the country it will be an antidote to the falling dairy prices.
TOURISTS FLOCK TO AUSTRALIA, BUT NOT KIWI MIGRANTS
Australian migration data out today for August shows that the "net movement" to/from New Zealand in August was the lowest since November 2004. It also shows that overall tourists arriving to holiday in Australia from all countries is up 8%.
WHOLESALE RATES
Swap rates were down -1 bp across the curve giving up yesterday's tiny gain. However the 90 day bank bill rate was unchanged at 3.68%.
OUR CURRENCY
Check our real-time charts here. The Kiwi dollar rose and then fell showing a net rise since this time yesterday. It is currently at 78.0 USc, at 89.3 AUc and the TWI sits at 76.4.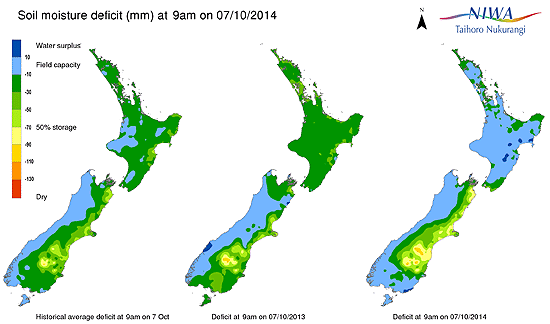 You can now see an animation of this chart. Click on it, or click here.