A review of things you need to know before you go home on Monday; cheaper food, house prices moderate, wholesale money costs fall, China's impressive September trade, NZD rises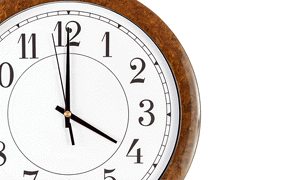 Here are the key things you need to know before you leave work today.
TODAY'S MORTGAGE RATE CHANGES
There were no changes today.
TODAY'S DEPOSIT RATE CHANGES
There were no changes today.
PERSONAL LOAN RATE REDUCTION
ASB Bank has reduced its personal loan interest rate today for secured lending. The new rate is now 12.95%, down from 14.95%. Most banks don't advertise a secured rate for this type of lending, but it is a notable reduction. ASB's unsecured rate of 17.95% is not changed however.
CHEAPER FOOD
Food prices declined in September according to official data out today. There were down -0.1% from a month ago, and -0.8% from September 2013. Both the fruit, and grocery categories were lower, while the beverage, restaurant and meat/poultry/fish categories were higher. But even the rises weren't very significant, all much less than 3% over the year. These results are all very consistent with our own supermarket shopping-list monitoring.
HOUSE PRICE MODERATION
The rate of house price increases is moderating fast nationally. Today's REINZ median price data has them up +5.0% from the same month a year ago. (In August they were up +7.7%, so that is a fast moderation.) The stratified index was only up +4.1% for September. Price growth hasn't been this low since 2012. And all this follows falling volumes. The number of houses sold was +12% lower than the same month a year ago nationally, with Auckland down -17%. The steam is going out of this real estate market quite quickly now. There is little sign yet of any 'spring bounce'.
CHEAP MONEY
International bond markets are showing a lot of nervousness. Check out this interview with Roger J Kerr on what it all means.
CHINA TRADE GROWS
Today we got the September Chinese trade balance data and that has surprised markets. Exports were higher than expected at +15.3 year-on-year when analysts were expecting +12% growth. Imports were much higher than expected at +7.0% year-on-year when analysts were expecting a fall of -2%. That means that the Chinese trade balance came in lower than the market expected at $31.0 bln rather than the $41.1 bln expected. That is overall an unexpectedly good sign that China is helping to create demand in global trade.
WHOLESALE RATES
Domestic swap rates held their Friday levels today, despite the drop on Wall Street at the end of last week. But the US is now closed for financial market clearances today and tomorrow because it is the Columbus Day public holiday. The 90 day bank bill rate was also unchanged at 3.68%.
OUR CURRENCY JUMPS
Check our real-time charts here. Today the Kiwi dollar has continued its recent rise and is now at 78.7 USc and pushed up by the unexpectedly good China data. It is also currently at 90.2 AUc and the TWI sits at 76.4.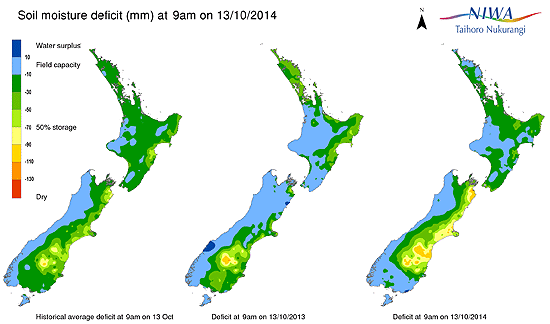 You can now see an animation of this chart. Click on it, or click here.